If you buy an item via links on this page, we may earn a commission. Our editorial content is not influenced by commissions. Read the full disclosure.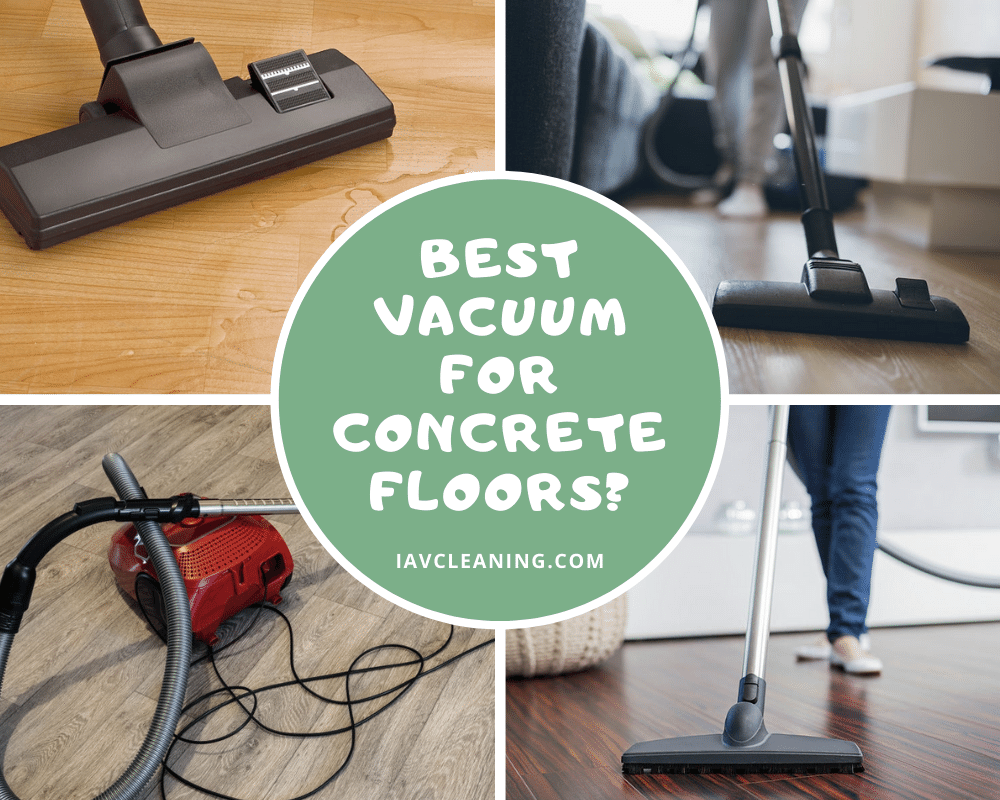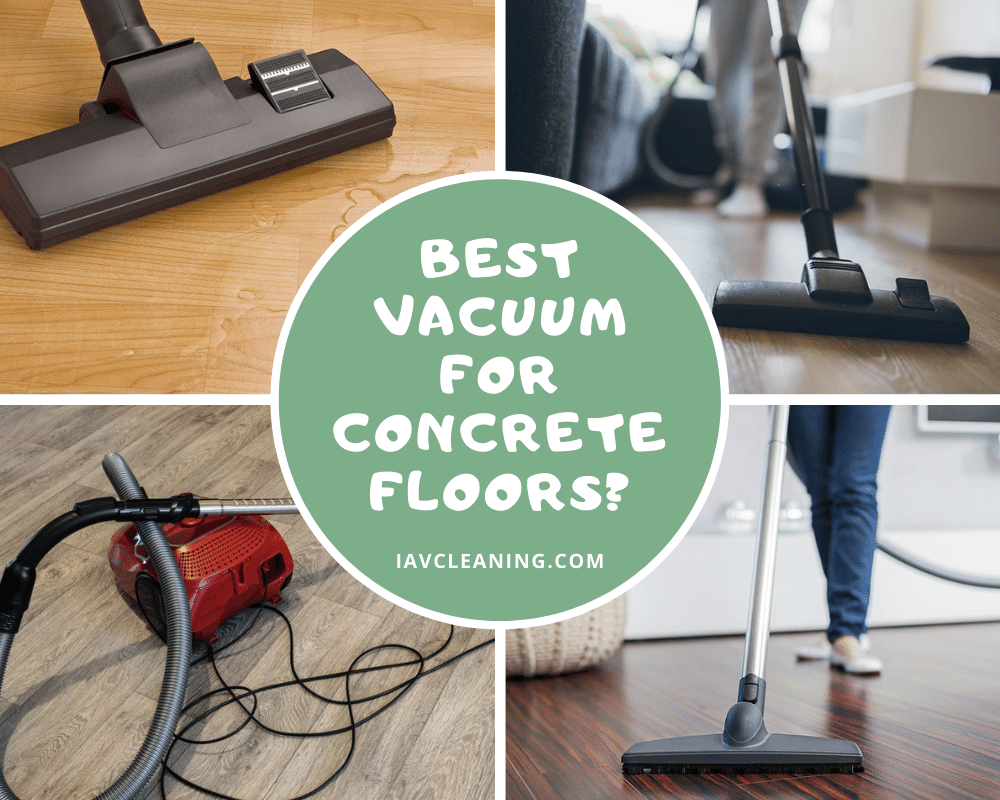 Vinyl plank flooring has become the trend nowadays, for it flaunts great aesthetic appearance, strength, and resistance to heavy foot traffic. Cleaning vinyl plank floors with vacuum makes the job as easy as 123, but the biggest issue is to prevent scratches. Therefore, it is a must to choose the best vacuum for vinyl plank floors that will help you get your floors squeaky clean at the same time worry less for scratches.
Before all that, let us first differentiate the simple vinyl from vinyl plank floors.
Vinyl floors usually resemble stones or tiles while the vinyl plank floor looks like a hardwood floor and is more resistant to scratch. Vinyl floors feel smooth to touch while the vinyl plank floors have a scraping or embossing feel to it.
Choosing The Best Vacuum For Vinyl Plank Floors
1. Type of flooring
It is very hard to choose a vacuum cleaner that would do wonders on all floor types. It is, therefore, advisable to choose the one that works well with the floor type you have in your home.
2. Portability and Storage
Before you choose a vacuum cleaner, it is also important to note the weight of the vacuum and your vacuum must also be easily stored. Other vacuums have a wall mounting feature that saves up your storing space.
3. Allergies and Asthma
consider buying vacuum cleaners that have HEPA filters, which traps 99% of dust and allergens especially for people with allergies or asthma.
4. Price
Generally, we want to buy vacuum cleaners that not only clean our home but also don't hurt our pockets as well.
Here are some of the best vacuum cleaner for vinyl plank floors that you may consider to use;
1. MOOSOO Vacuum Cleaner Corded Stick Vacuum
If you want a highly-functional vacuum cleaner for your vinyl plank floor, then the Moosoo Corded Stick Vacuum Cleaner will be perfect for your needs. Despite its strong 18Kpa suction, it doesn't give off disturbing motor sounds giving you peace and quiet. The Moosoo vacuum cleaner is equipped with a high-powered 200W brushless motor which is perfect for your vinyl floors since it doesn't generate friction, keeping it scratch-free. It has a detachable battery that could fully charge after 4 hours, allowing you to clean your floors even without electrical power. It has a replaceable Hepa filter with a high-efficiency filtration system, ideal for household members who are suffering from allergies or asthma.
Pros:
With brushless motor that doesn't generate friction
With a high-efficiency filtration system to allow cleaner air.
It is lightweight and easy to use
Cons:
Expensive
Slightly smaller dustbin
2. Aiskki 2 in 1 Cordless Upright Vacuum
You should also consider this 2-in-1 vacuum cleaner by Aiskki that could be used as an upright vacuum for floor cleaning and hand-held mode for above the floor cleaning. It is ideal in cleaning your vinyl plank floors because it is lightweight that makes it easy to maneuver around thus preventing your floors from getting scratches. The motor gives a 7Kpa strong suction that collects crumb, dust, hair, and even wet stains. Plus, it has an automatic function that adapts the suction power to the floor to be cleaned. It has 40 minutes of continuous cleaning time and will only take 4-hour charging. It has 12 months guarantee period and takes pride in their friendly customer service that will assist you in your needs.
Pros:
Attachments are easy to attach and useful
Strong suction with less noise
Lightweight and easy to maneuver
Cons:
A little tight to attach the plug and mount
3. Hoover Windtunnel Max Capacity
Hoover aims to provide people with powerful cleaning solutions for lesser cleaning time and more time to enjoy with the family; the Hoover Windtunnel Max Capacity Vacuum cleaner is the answer to that. It is equipped with ScatterGuard technology that lets you clean without scattering, and 5 height adjustments that let you clean any floor type, for this case vinyl plank floors. It takes pride in their 1.5 L capacity dirt cup that allows you to clean more without the need to empty the cup again and again. Also, it has a multi-cyclonic filtration that captures dust, dirt, pet hair, etc. more effectively.
MULTI-FLOOR PERFORMANCE: ScatterGuard Technology and 5 Height Adjustments let you easily get an optimal clean on any floor type without scatter
Pros:
25-foot long cord
Large capacity and easy-to-dump dirt cup
Cons:
Produces loud sounds
Wheels tend to squeak
4. GOOVI Stick Vacuum Cleaner
The Goovi Stick Vacuum cleaner has two different brush heads for cleaning any type of floors. It has 150W suction power that easily sucks up crumbs, dust, pet hairs, and others in just minutes which makes it great on hardwood floors like vinyl plank. It has a 2-in-1 design that allows you to use it with cord or getting rid of the hassle of a cord. It gives you a quiet cleaning experience making you enjoy your cleaning journey.
Pros:
Lightweight
Metallic blue color positively complements the vacuum
Lightweight and portable
Cons:
power switch is in the handgrip that easily turns it off even when in use.
Suction is not so strong
Powerhead is only 8" wide
5. BISSELL Cleanview Swivel, 2252
For vinyl plank floors, Bissell Clean View Swivel Pet is considered to be one of the best. It has a triple-action brush roll with silk-like bristles that deep cleans without scraping your hard floor. It has swivel steering that could just go underneath your furniture and other obstacles in your cleaning. Plus, it is equipped with scatter-free technology that keeps all dust, debris, pet hair, etc. contained. Furthermore, it has an easy-to-empty dirt bin that makes emptying fast and mess-free.
Pros:
Lightweight and easy to maneuver
With triple action brush roll that prevents scratch
Easy to empty dirt bin
Long cord
Cons:
Expensive
Produce loud sound
Not easy to store
Conclusion:
Vacuum cleaners are a heaven-sent solution for cleaning our floors. Out of all the vacuum cleaners mentioned, the best one that would do wonders for vinyl floors would be the Moosoo Vacuum Cleaner Corded Stick Vacuum. Aside from its strong suction, it has a brushless motor that doesn't generate friction thus preventing scratches on the floor.
The decision as to which vacuum is the best for your vinyl plank floor is up to you. Before making a decision, you have to meticulously weigh the advantages of your chosen vacuum cleaner from the disadvantages, and be prepared to face it. Clean away!
Recommended Reading: