If you buy an item via links on this page, we may earn a commission. Our editorial content is not influenced by commissions. Read the full disclosure.
If you have a clean steamer at home, you've probably thought about cleaning it. If you don't know how, we've provided these easy steps on how to clean a steamer.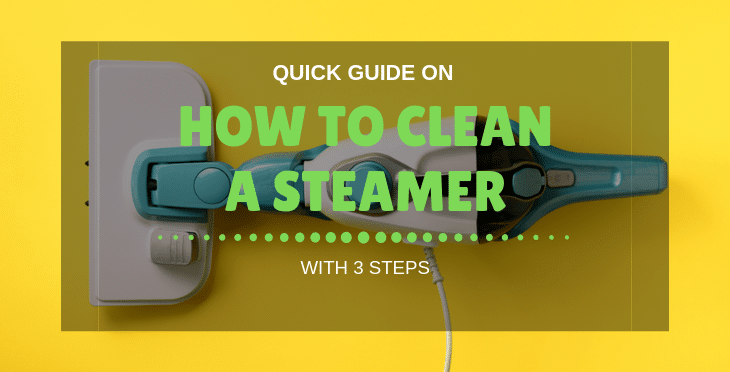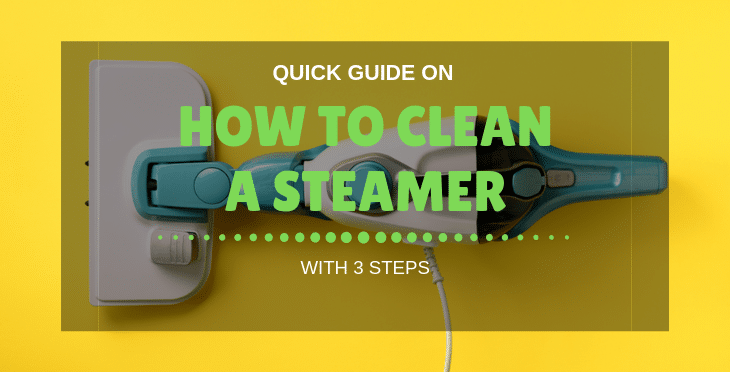 Cleaning is mandatory and is normally done manually, but there are also automated cleaning apparatuses like steamer that hasten your work and help you maximize your time efficiently. Although a steamer is used for cleaning, it's also necessary to keep it clean as it might impose more harm than good after accumulating dirt and keeping it stagnant in one place. Here, we'll talk about how to clean a steamer efficiently.
How To Clean a Steamer?
Frequent use of steam cleaner will require proper maintenance. It is a common practice for users to keep their steam cleaner taken care of to prolong its lifespan and ensure that its functionality is kept at an optimum.
The steps on how to clean a steamer are easy, doable, and don't require much of your time.
1. Wash the cloth or towel used in your steam cleaner using hot water alone.
Don't incorporate any other liquid, including fabric softener, as it can greatly affect the performance of your steamer due to the chemicals present in it. The same rule applies to dryer sheets. In addition, the chemicals present in fabric softener and dryer sheets can reduce the cloth's absorbency, making the steamer less useful and efficient.
2. Wipe steam mop.
Vapor steam cleaners or steam mop is wiped to get rid of debris or particles that might get stuck in the brittles. Change bristle brushes as needed in order to maximize its usage.
3. Drain the tank between uses to empty its reservoir.
Bristle brushes are used in cleaning surfaces, which, in turn, attracts dust and particles
Steam Cleaner Maintenance
Most of the time, users tend to overlook the proper maintenance of steam cleaners like removing hard water scale. Minerals that are present in almost all types of water can eventually form mineral deposits in the boiler tank. This can damage your steam cleaner and impede its function.
1. Use descaling agents.
One way of cleaning your steam cleaners is through the use of descaling agents. Some steam cleaners already have a built-in descaling agent while others don't. Descaling agents can be bought in stores. On the other hand, making your own cleaning agent is also possible with the use of baking soda and water.

2. Don't infuse anything in the tank except for water, unless you are descaling your steamer.
Putting other liquid substance in the tank can highly damage your steam cleaners and defeat its purpose of steam cleaning
With proper use and maintenance of steam cleaners, it is estimated that it can provide reliable service for 5-8 years. Hence, it's best to always pay attention to its before and aftercare in order to maximize its lifespan.
Conclusion
Steam cleaners are useful in cleaning, especially in areas that are difficult to clean manually. As useful as it is, it's also best to pay attention to its maintenance in order to ensure efficiency in its function and prolong its overall lifespan.
Make sure to know and follow the proper care on how to clean a steamer. Successfully following the proper maintenance in taking good care of your steam cleaner will expectedly lead your steamer to last up to 5-8 years.
Recommended Reading: