If you buy an item via links on this page, we may earn a commission. Our editorial content is not influenced by commissions. Read the full disclosure.
Having the best steam mop for laminate floors could help you in keeping your laminated floors squeaky clean. Check our top 5 products in the market below.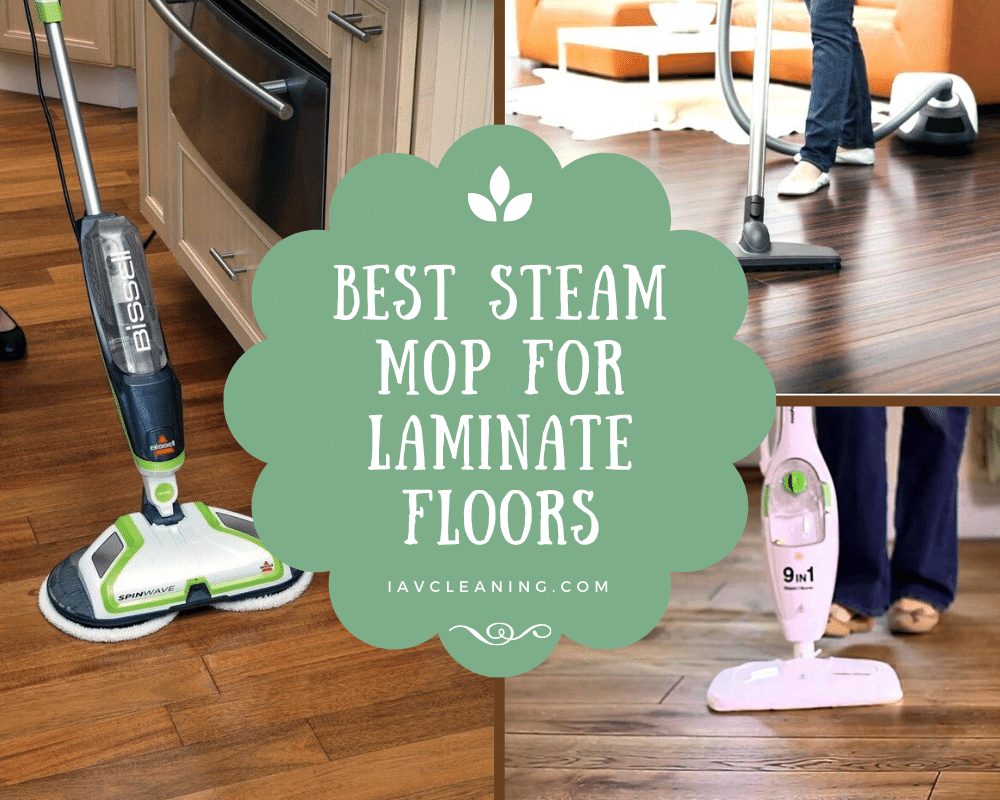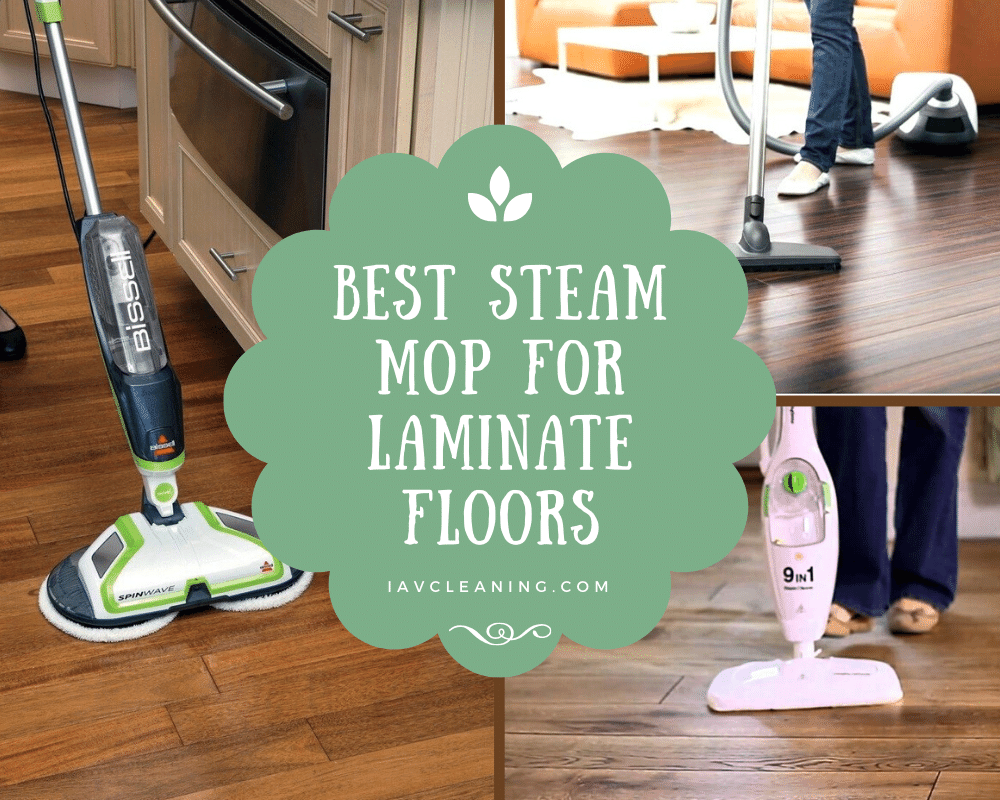 Laminate Wood Floors or Laminate Flooring for short is considered a budget-friendly alternative to traditional wood flooring. Not only are they cheaper compared to traditional wood, but they are also more durable and resistant to wear and tear. Also, since they are made out of compressed wood, cleaning them is much easier.
In the event that you decide to give your laminated floors a deep clean, here are the following steam mops that you could use to effectively remove stubborn dirt and also disinfect your floors. You may also use these steam mops in cleaning not just your floor but also your bathroom and other areas in your home.
Before purchasing steam mops for your floors, here are a few pointers that could help you out in choosing the right one for your home.
Always do your research on the product that you are planning on purchasing.
Consider a mop that can multi-task to eliminate the need to use a separate tool to sweep the floor before steaming.
Look for a steam mop that lets you customize the steam output for the floor that you are going to mop. Take note that they'll likely have recommendations on the best way to clean that specific surface.
Look for a steam mop that has a long cord as this could make sure that you'll be able to clean a large space.
Aim for a steam mop that is able to fold flat to reach under low clearances and has refillable or extra cloth or cleaning pads.
Look for a mop that has a landing pad or tray. Usually, these are included with the steam mop as this allows the mop to heat up or cool down and also helps in catching any water that might drip out.
Look for a steam mop that can stand upright on its own, so you won't accidentally trip on it while it's heating up or cooling down.
5 Best Steam Mop for Laminate Floors Reviews
1. The Bissell PowerFresh Steam Mop
This mop can handle hard-to-remove and tough dried up messes. The flip-down Easy Scrubber brush is used to break down dirt in a quick and easy manner; this can also be used in powering through stubborn sticky messes. The steam that the mop produces acts as a sanitizer and eliminates 99.9% of bacteria that can be usually found in households. This feature is perfect for hard sealed floors as they don't need harsh chemicals to disinfect them.
The Bissell PowerFresh Steam Mop has also three steam settings (high, medium and low). To adjust to your cleaning requirements, you may adjust the steam settings through the SmartSet Digital Steam Control. The mop has a swivel steering feature plus a 23-foot power cord that is readily usable in 30 seconds. The package includes one microfiber soft pad, one microfiber scrubby pad, two pieces of Spring Breeze fragrance discs plus a carpet glider. This product has a 2-year limited warranty.
Good for sealed hard floors and bare floors, its power rating is 1,500 watts and has a heater which takes 30 seconds to warm up, a heater ready light is available to indicate that the mop is ready to use.

2. The O-Cedar Microfiber Steam Mop with Extra Refill
This mop performs well on hard floor surfaces such as wood, vinyl, tile, and laminate. This mop kills 99.9% bacteria without the use of cleaning chemicals; this has been proven effective as this mop was tested on E.Coli Bacterium.
This mop takes 20 seconds to heat up and has adjustable steam settings such as low, medium, and high. Your mop can be refilled or replaced if your mop is starting to get old with use; refills can be purchased on their website. This mop has a lightweight design and only weighs 5 lbs. It also consists of 1 Snap-On glider in order to refresh the carpets and has an extra microfiber pad. The O-Cedar Microfiber Steam Mop with Extra Refill has a 1-year manufacturer's guarantee.

3. Shark Professional Steam Pocket Mop S3601
The Shark Professional Steam Pocket Mop S3601 is intended for cleaning and sanitizing hard floor surfaces with steam. Please keep in mind that this mop is not suitable for unsealed floors.
This mop can perform multiple functions with the Intelligent Steam Control; it can dust, mop, or scrub hard floors making the job faster, easier, and better. This innovative mop has three specific steam settings which can be ideal for various floor services and certain cleaning needs.
The Shark Professional Steam Pocket Mop S3601 takes 30 seconds to heat up and has 2-sided steam pocket pads that provides twice the usual cleaning area compared to other mops. To use the other side, just flip the head of its steam head. The mop comes with 2 rectangular Quick Release cleaning heads which are intended for general cleaning while the triangular cleaning head is intended for tight places. There is also a carpet glider included to groom and freshen floor coverings.

4. SKG 1500W Powerful Non-Chemical 212F Hot Steam Mop
The SKG 1500W Powerful Non-Chemical 212F Hot Steam Mop has an all-around use. This can also be used not only on laminated floors but also on curtains, ovens, and stovetops too. This mop has a feature called the carpet adaptor which allows you to freshen up your carpets anytime and as many times as you need.
Not only is this efficient in handling tough stains and spills, but the SKG 1500W Powerful Non-Chemical 212F Hot Steam Mop can also kill fleas and other parasites that live on your pets. With a 180-degree swivel, the triangular mop head makes sure to clean every corner in the room. It has a range of settings, and you can choose the setting that is compatible with the floor that you are mopping. The mop also has an indicator whether you are running on low on water or when you accidentally leave the device running.
5. The Bissell PowerFresh Lift-Off Pet Steam Mop
The Bissell PowerFresh Lift-Off Pet Steam Mop is dubbed as the best multi-purpose steam mop that's available in the market. This mop comes with a lift-off cleaner which could be used with more than one attachment such as a fabric steamer, grout cleaner, window squeegee, and detail brushes to deep clean anything.
This mop comes with 1 integrated scrubber for tough spots. Its microfiber cleaning pads that are included are washable, heat up in less than 30 seconds, and have a 25-foot long power cord which can be great for covering a large area. This mop has a 2-year warranty.

Some Tips In Cleaning Your Laminated Floor:
Always vacuum or sweep up the loose debris such as hair or crumbs on the floor before steam mopping.
Always use distilled water in filling up your steam mops water tank. This prevents hard water from building up. After you have plugged the water mop in and have it turned on, the steamer will start to heat the water. At this stage, you don't need any other cleaning liquids.
When the steam mop is ready, adjust the steam setting to the appropriate setting according to the floor that you are cleaning. If you are not sure, set your steam setting to low.
When you are all set, mop the floor in small sections and try to follow the grain as the other sections start to dry up and move on to the next ones.
Once you are done, let the steam mop cool down and remove the mop and rinse it or clean it.
Each steam mop is different from each other, and it would also depend on the brand on what functions the mop can offer to you. Always read the instructions or user guide that's included with your steam mop in order to avoid damaging your laminated floors.
To maintain the protective layer or the laminate of your floor, you would have to keep in mind that water can damage the covering of the wood. Constant exposure to water or moisture can crumple the protective seal that the wood has. Strong chemicals such as ammonia should be used sparingly, and steam mopping is only used for deep cleaning.
Sweeping the floor can be a good way of keeping the laminated floor clean. The broom that you use should have soft bristles since this could effectively collect pet hair, dust, and dirt that build up around the area. To reach hard places in your home, use the soft brush attachment on your vacuum.
Cleaning is always better and easier with the right cleaning equipment in place. Grab your handy steam mop now and enjoy a more efficient and effective cleaning outcome.
Recommended Reading: