If you buy an item via links on this page, we may earn a commission. Our editorial content is not influenced by commissions. Read the full disclosure.
Are you having trouble getting your hardwood floor squeaky clean? Worry not! In this article, we will focus on the best steam mop for hardwood floors.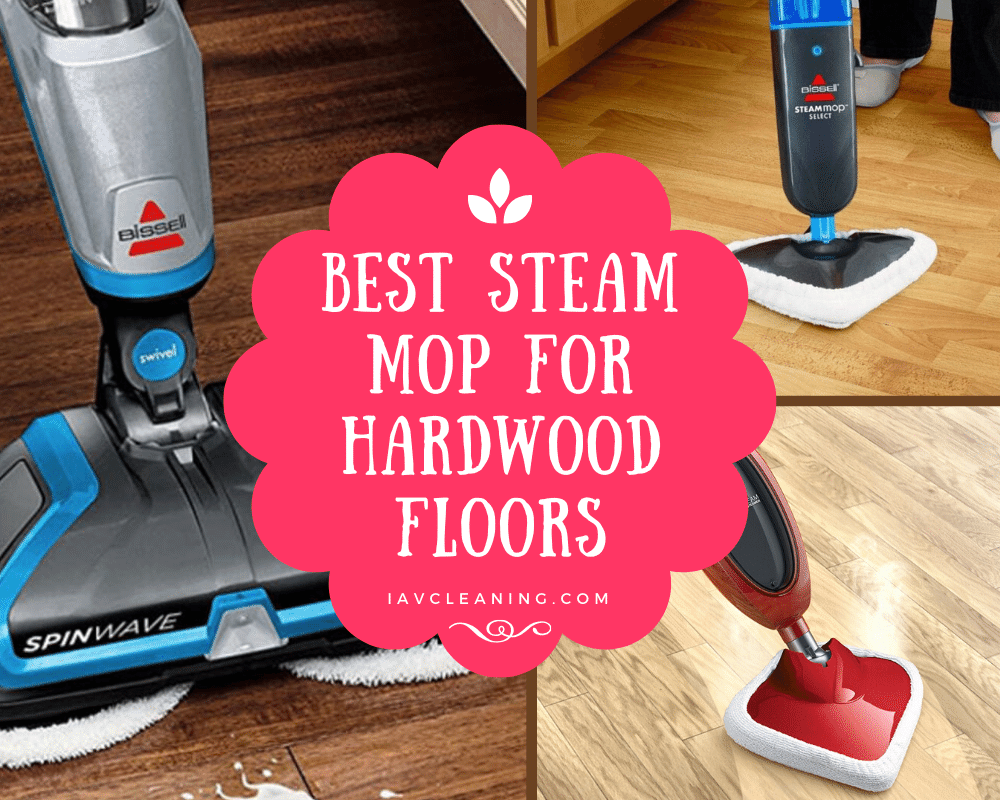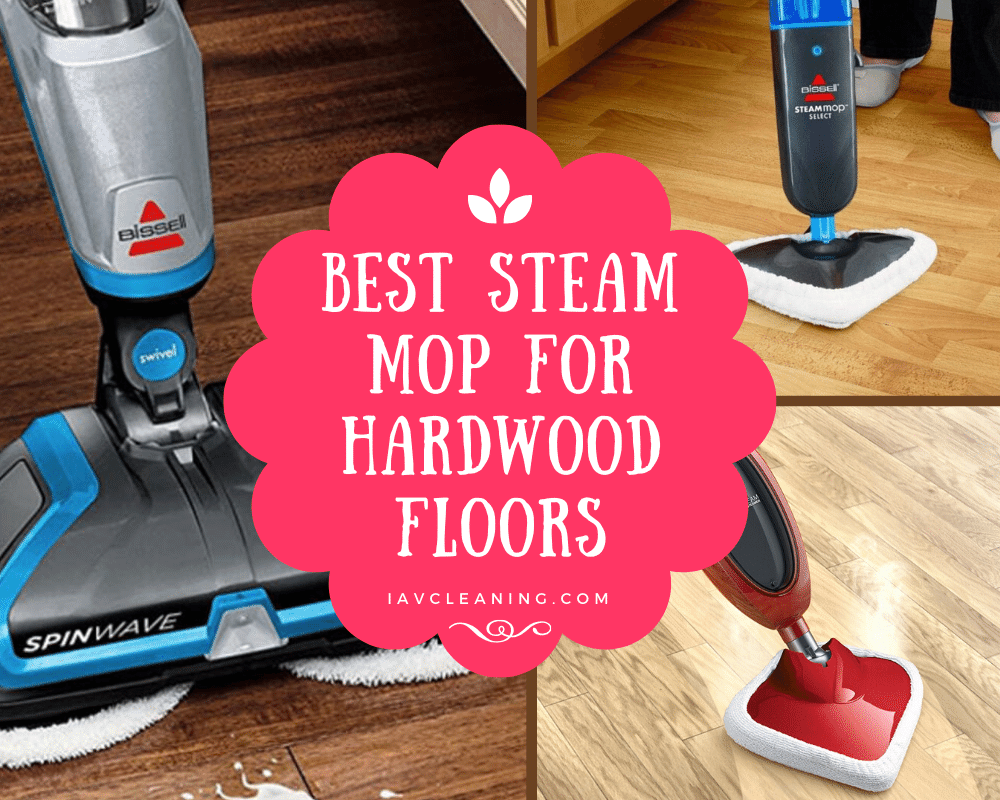 Hardwoods are a great investment and they add to the curb appeal of any home. The only drawback of hardwood floors is that they accumulate dirt and grime faster and are more visible to spills and footprints. Most people turn to steam mops to meet the cleaning needs of their hardwood floors. A high-quality steam mop can remove any stains and debris from your hardwood floor and greatly reduce the time and effort required in cleaning.
Buying a steam mop is just like shopping for any other appliance, certain features should be put into consideration. Below is a review of some of the best steam mop for hardwood floors.
The Best Steam Mop for Hardwood Floors (Buying Guide)
1. Ease of Operation
Look for a steam mop with features that make it easy for you to operate and use it. Functions to look out for include an indicator for showing when the reservoir is empty, a power button, swiveling head, and many more.
2. Mop Pads
When you have several mop pads, it will be easy to clean different flooring surfaces. Be sure to check the mop pads' quality and attachment mechanism. Since hardwood floors are delicate, make sure that the cleaning pads are soft and non-abrasive.
3. Weight
When shopping for the best steam mop for hardwood floors, see to it that it is portable and easy to carry. This way, you won't subject much steam to a particular area of your hardwood floor.
4. Dual Purpose
Although you will be buying a steam mop for your hardwood floor, it is wise to choose a unit that is versatile. There are appliances that have a detachable handheld steamer for sanitizing above floor surfaces. Steamers with glider are also great for carpet cleaning.
5. Steam Output
With the delicate nature of hardwoods, it is wise to ensure that you steam has an adjustable steam output, so you can use the low steam option.
Top 5 Best Steam Mop for Hardwood Floors
1. Bissell 1940 PowerFresh Steam Mop
The Bissell PowerFresh is one of the best-selling steam mops on Amazon. This steam mop is budget-friendly, versatile, and is great for use on hardwood floors like stone, marble, and tile. It has convenient microfiber mop pads that are machine-washable. While the soft padded pad can be used for everyday cleaning, the other pad is designed with rubber scrubber for tackling stubborn dirt and stain, saving you valuable time.
We especially love the fact that it comes with 3 steam control levels, ranging from low, medium and high cleaning. It features a 23-foot power cord that allows manoeuvrability, and it doesn't have to be plugged all the time. Another great feature of this model from Bissell is that it takes 30 seconds only for the heater to warm up after you turn the mop on. It also includes an optional fibreeze fragrance disc so that it gives a pleasant aroma when cleaning. Just weighing 6 pounds, it is easy to control the steam mop and maneuver under the furniture thanks to its pivoting head.
2. O-Cedar Microfiber Steam Mop
The O-cedar Microfiber steam mop is a lightweight and affordable unit. Its simple features make it ideal for sealed floors like hardwood, ceramic tile, and laminate. Weighing just 5 pounds, it is easy to carry around and comes with a 20-feet long power cord. Like the Bissell powerFresh, this steam mop has adjustable steam levels to suit your flooring.
It takes only 20 seconds to produce steam, saving you time. Although it does not have an attached scrubber pad, its cushioned microfiber pads which are made from rag fiber will leave your floor squeaky clean. The pads are safe for expensive hardwood floors. It also includes a filling cup for measuring water, and a snap-on glider to quickly steam carpets. What's more, the triangle mop head fits well into corners than the rectangular options.
3. Light 'N' Easy Steam Mop
The Light 'N' Easy steam mop is a great multi-purpose mop that serves 5 functions including steam hardwood floor, steam tiles/grout, clean carpets, clean windows, and mirrors as well as steam wrinkled garments. Regardless of the function, it only takes 30 seconds for the water to heat up to steam. It has three steam settings and the highest setting can give 25 minutes of continuous steam.
With a 20-foot long power cord, flexible hose, and floor nozzles with 11.8 inch wide path, you can easily access any floor. It also includes tampered nozzles tackling hard jobs and surfaces. The steam mop has two reusable pads made of microfiber that are designed for cleaning hardwood floors. If you want to meet above-floor needs, you just need to push the release button, so you can use the detachable handheld attachment.
4. Bissell Symphony Pet Steam Mop and Steam Vacuum
If you are a pet owner and you are looking for the best steam mop to get rid of stubborn pet debris and hair, then this model is ideal for you. With a 3.3-amp motor, you can be sure that it will deliver high-quality cleaning on any mess your pet makes. Besides, it can vacuum and steam your hard floor at the same without needing to convert between functions.
It has two level stem control and four cleaning pads, with two designed for scrubbing strips. It also features a 25-foot long power cord and water heater that generates steam in just 30 seconds. The D-shape handle ensures a comfortable grip. This steam cleaner can hold 13 ounces of water, and it includes a lever at the bottom to open the dirt canister. The appliance's steam indicator will make it easy for you to know when steam is available.
5. Shark Professional Super-Heated Steam Pocket Mop
The Shark Professional Steam Pocket Mop is a lightweight and convertible mop which offers great versatility. Apart from its great function of cleaning sealed floors, the detachable handheld steamer can also be used for curtains, garments, and above-floor surfaces. Its two double-sided microfiber cleaning pads are cushioned, highly absorbent, washable, and reusable. Also, the mop shaft is made of steel unlike other models that are made of plastic.
With three settings, the heater can dust, mop, and brush. We love the fact that it comes with both a triangle and rectangular mop head for easy accessibility. The shark pro steam mop has a 25-foot power cord, scrub pockets, garment steamer brush, accessory hose and an extra-large water tank. Finally, it needs 30 seconds to heat and produce steam.
Conclusion
Although not all steamers are ideal for cleaning hardwood floors, the above steam mops are safe and effective for this type of flooring. When making your selection, pay attention to the key features, so you get your money's worth.
Recommended Reading: