If you buy an item via links on this page, we may earn a commission. Our editorial content is not influenced by commissions. Read the full disclosure.
Are you looking for the best sponge mop on the market? Here's what you should know before buying one along with some of our recommendations.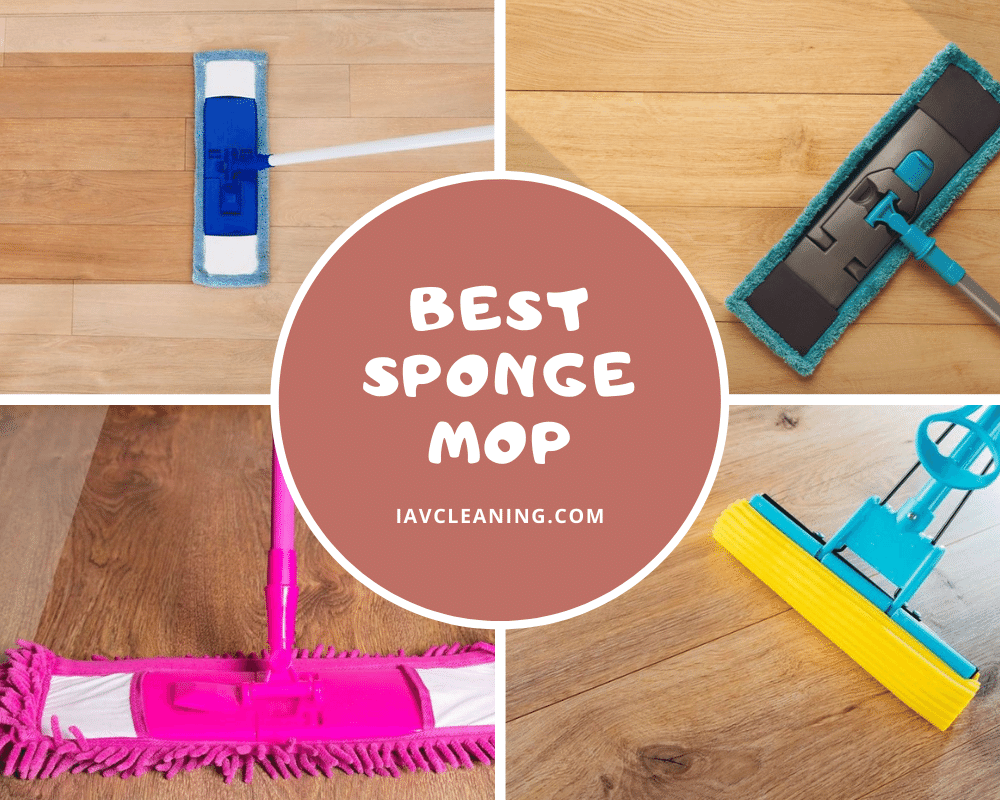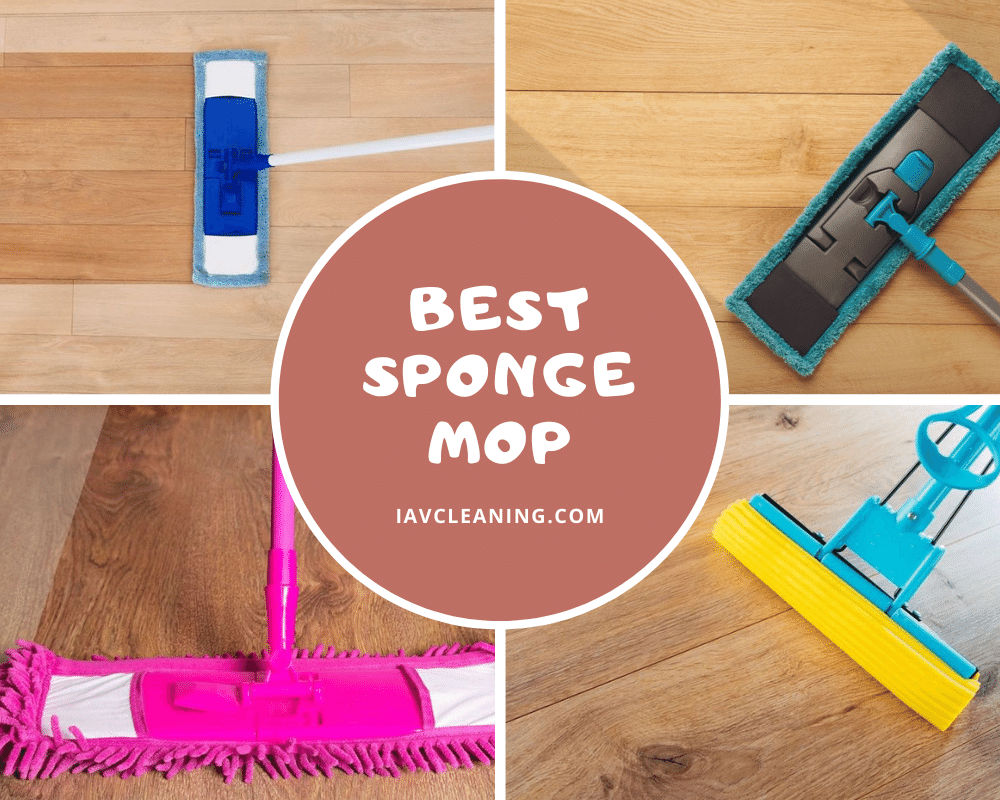 With the best sponge mop, you can easily mop and clean all your floors without any hassle. Most of them come with amazing features such as a self-wringing mechanism and a replaceable mop head.
However, not all sponge mops on the market can clean your floors effectively. That said, we're going to talk about some of the best in the market and talk about the factors you should consider to help make shopping easier.
Factors to Consider when Buying a Sponge Mop
Choosing the best sponge mop can be quite complicated, especially if it's your first time buying one. Therefore, to help you pick the right product, here are some essential factors you have to consider:
1. Wringing Mechanism
Several sponge mops come with a built-in wringing mechanism to make it easier to remove excess water from the mop. This is a handy feature you want to consider if you want to enjoy effortless cleaning and quicker drying.
2. Ease of Use
Another essential factor you want to consider is the mop's ease of use and maneuverability. A mop that's easy to use will allow you to use it around your room more often.
3. Microfiber Material
Most of the sponge mops on the market are made of synthetic materials which make them durable but quite resistant to tearing. If you need a profound clean using only water, then the best option is microfiber sponge. Meanwhile, if you want better chemical resistance, then a cellulose option is a good call.
4. Telescopic Handle
You'd want to for a sponge mop which comes with a telescopic handle. With a telescopic handle, you can make cleaning a lot easier. It will also allow you to store your mop with ease.
5 of the Best Sponge Mops
1. Rubbermaid Commercial Sponge Mop
First on the list is the commercial sponge mop from Rubbermaid which comes with a pull-lever to help wringing the mop a lot quicker and easier. It comes with a PVA sponge mop head for more effective cleaning, not to mention it's highly absorbent and can resist harsh chemicals.
Moreover, it can take on various floor types such as tiles, laminate, and more. In terms of convenience, it only weighs 0.96 ounces, making it quite lightweight and perfect for cleaning several rooms without causing you to suffer from backaches and pains.
Pros:
Comes with a flexible and adjustable handle
Highly absorbent and chemical-resistant
Cons:
The mop doesn't come with a built-in scrubber
2. OXO Good Grips Scrubber
The perfect choice for an all-around cleaner, this handy scrubber from OXO comes with an antimicrobial sponge head which allows you to remove dirt and grime away from bathtubs, tiles, glass, and more.
Since it's made of durable steel, you can expect the mop to last for a long time. Moreover, once the sponge head gets worn out, you can easily replace it without having to spend too much. It's also really lightweight, making it a valuable addition to your cleaning toolkit.
Pros:
Works best on tiles, vinyl, bathtubs, and more
Lightweight and very easy to maneuver
Non-slip handle
Cons:
Its handle design can sometimes make it harder to use
3. Mr. Clean Power Squeeze Mop
If you're a fan of Magic Erasers, then the Power Squeeze Mop from Mr. Clean is perfect for you. As a heavy-duty cleaning tool, it can get rid of dirt and grime with ease, thanks to its 50% stronger power. Apart from that, it's also designed to be quite durable, making it a long-lasting solution for your floor cleaning needs.
Overall, it's a reliable and efficient cleaning solution which is also lightweight and easy to maneuver. With the help of the Magic Eraser, you can take cleaning up a notch, allowing you to clean your space regardless of its flooring type.
Pros:
Can achieve more efficient cleaning with a Magic Eraser
Can remove tough stains in a variety of surfaces
Cons:
Some have complaints about the mop not working well with Magic Eraser
4. The Super Standard PVA Sponge Mop
The Super Standard mop is designed to remove dirt, dust, liquid, and even pet hair as if it's a magnet. It features a 1-mm thick telescopic handle which is quite durable, easy to use, and long-lasting at the same time. It can even stretch to 55 inches in length, making it really convenient for tall people.
Meanwhile, its PVA sponge won't leach color regardless of how many times you use it. Due to that, it won't leak any color even when used for cleaning an extremely dirty floor.
Pros:
Ideal for home, commercial, and pavement cleaning
PVA sponge won't leach any color
Cons:
The PVA sponge isn't included in its 1-year warranty
5. Casabella Butterfly Squeeze Mop
If you're looking for a mop that can take on heavy-duty and deep cleaning, then the Casabella Butterfly Squeeze mop is an excellent choice. It's made of a rust-resistant material from the pole to the head, making it quite durable even when compared among the more expensive mops on the market.
Moreover, it has a highly absorbent sponge for that deep cleaning capability. Overall, it's an excellent product if you want to achieve intense deep cleaning.
Pros:
Rust-resistant construction
Can wring out pretty efficiently
Easy to use and maneuver
Cons:
According to some users, its sponge isn't capable of absorbing a lot of water
Conclusion
Of all the products on this list, we picked the Rubbermaid mop as the best sponge mop on the market. While the other mops are quite reliable in their own rights, the Rubbermaid mop features an excellent sponge quality and an adjustable pole. Moreover, it also comes with a built-in wringing mechanism and other useful extras.
Recommended Reading: