If you buy an item via links on this page, we may earn a commission. Our editorial content is not influenced by commissions. Read the full disclosure.
If you want to know the best foam cleaner for your carpets, then check out our article to guide you in choosing the best one for you.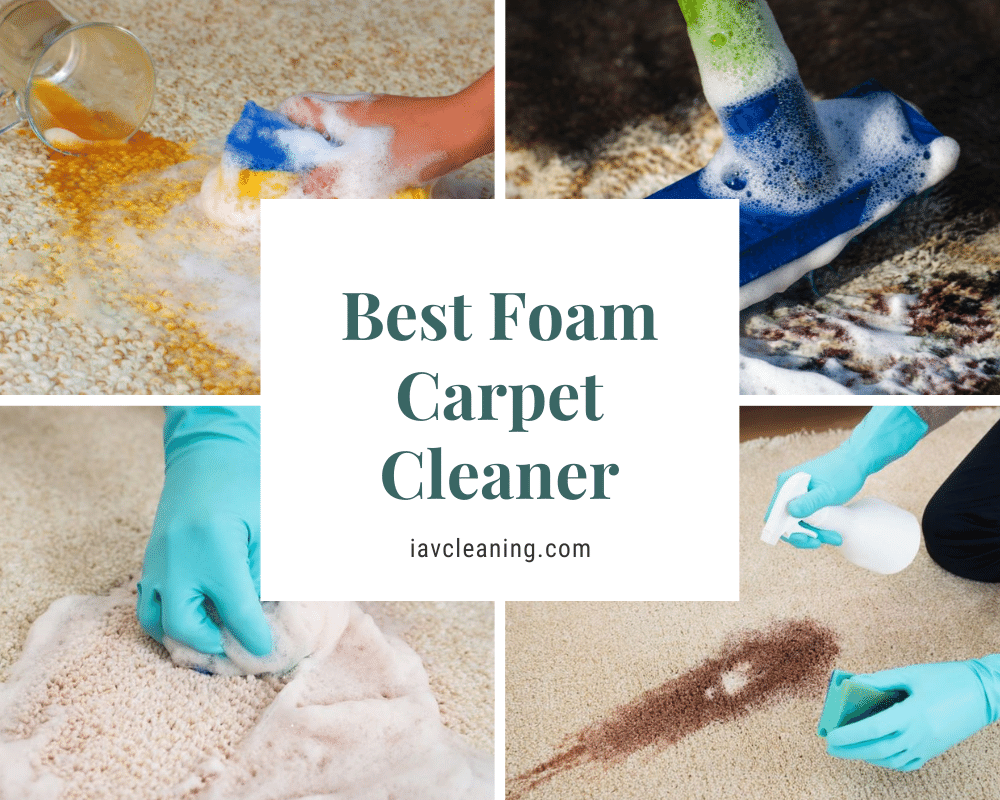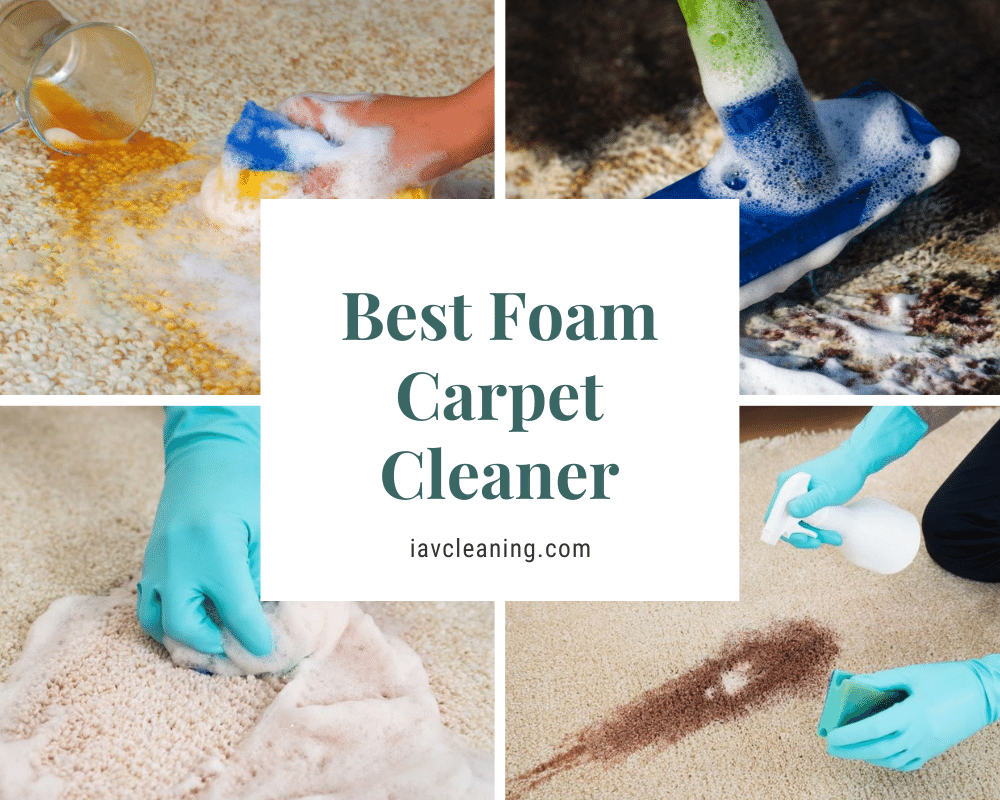 Cleaning our carpets is a very daunting task that we still have to complete. Especially, if your carpet has hard-to-clean stains, cleaning with the usual soap and water would not make our jobs easier. Thus, we need to know the best foam carpet cleaners that are out in the market to help us deal with the job effortlessly.
How To Choose The Best Foam Carpet Cleaner?
Before we proceed with which product is the best, let's get to know first how to choose the best foam carpet cleaner;
1. Know your cleaning methods
First and foremost, before you choose the foam carpet cleaner that would fit your needs, you must first determine the cleaning methods you will be using in cleaning your carpets – dry extraction, dry foam, and vacuum-.
2. Ask for recommendations
You could ask for suggestions or comments about the foam carpet cleaner your family or friends are using. They will give you the most truthful review that you'll need in choosing the best product for you.
3. Inside the budget
Budget is also a very important issue to tackle when you choose the best foam carpet cleaner that will suit your needs.
4. Safe to use
Especially if you have children or pets at home, it is very important that the product is safe to use to avoid unwanted incidents.
5 Best Foam Carpet Cleaner Reviews
Here are some of the best foam carpet cleaners out in the market:
1. Febreze Heavy Traffic Carpet Foam
This 22 oz. product does not only remove the dirt but also it protects the carpet from incurring future stains. The Febreeze Heavy Traffic Carpet Foam cleaner removes more dirt than the vacuum cleaners alone. Plus, it removes unwanted odors to give us a fresher air to breathe in. Furthermore, it dries fast and doesn't leave any sticky residue which makes it softer on our toes.
Pros:
Removes foul-smelling odors
Protects the carpet versus future stains.
Doesn't have any sticky residue
Cons:
Leaves a heavy scent
Can make your hands feel a little drier
2. Resolve Pet High Traffic Carpet Foam
Especially if you are a pet owner, this product may be the best one for you. The Resolve Pet High Traffic Carpet Foam cleaner is good for hard-to-clean pet messes and hairs that would be very hard to resolve with the vacuum cleaner alone. Plus, it is equipped with Odor Stop Technology that eliminates tough pet odors. It doesn't only clean but it protects against future pet messes.
Pros:
Cleans pet messes.
Can clean tough stain areas in your carpet
Has an Odor Stop Technology that eliminates pet and bad odor
Cons:
It is expensive.
Doesn't work well with a Berber-made carpet
Can easily leak out
3. Scotchgard Fabric & Carpet Cleaner
This 2-in-1 cleaner by Scotchguard is ideal for fabric and carpet cleaner. It can be used at home or in your car for hard-to-remove stains because of its deep-penetrating action that helps prevent future stains from reappearing. It does not only clean your carpets and fabrics with just one swipe but it also restores the appearance of your carpets and doesn't leave any residue behind.
Pros:
Can be used for both carpet, fabric, and even auto upholstery
Restores the appearance of your carpet or fabric
Prevents stains from reappearing
Cons:
Expensive
It did not work well with pen markings.
Gave a weird texture when used with suede-made furniture
4. Shout for Pets Carpet Cleaning
This foam cleaner by SC Johnson has a Pro-Strength Formula that not only removes tough stains but tough smells as well. When it comes to stain removal, Shout Pets is the name you could trust for more than thirty years. This product works well with tough stains made by your furry companion, and not only that, they completely penetrate deep into the fabric to remove residual organics that may cause stains and odors. Despite its powerful action, still, it is gentle on our carpets and even on nylon and upholstery.
Pros:
Has a Pro-Strength Formula that removes both tough stain and odor
Works on carpet, hard floors, nylon, and upholstery
Completely destroys pet urine odor and even leaves a pleasant smell afterward
Cons:
5. Woolite Heavy Traffic Carpet Foam Cleaner Stain Remover
This 22oz product by Bissell has a 5x cleaning action ideal for tough-to-remove stains on carpets. It doesn't only clean the carpet but protects it from future stains, messes, and spills. It has a patented odor-elimination technology that removes unwanted lingering odors. It doesn't damage the carpet as it cleans, making it soft on our toes.
Pros:
It eliminates foul-smelling odor
It is gentle on carpet
It protects from future stains
Cons:
Leaves a strong smell
Doesn't work well with old stains
Conclusion:
As reviewed, the best foam carpet cleaner is the Shouts for Pets Carpet Cleaning by SC Johnson. It has a Pro-Strength formula that works well with hard-to-remove stains without damaging the carpet. Plus, it cleans deeply removing residual organics to prevent stains and odors from recurring. And lastly, it completely destroys pet urine odors and leaves a pleasant smell afterward. It is a bit on the expensive side though, but the wonders it does to your carpet makes it all worth it. Now, which one do you think is the best foam carpet cleaner amongst the five?
Recommended Reading: