If you buy an item via links on this page, we may earn a commission. Our editorial content is not influenced by commissions. Read the full disclosure.
Is it your first time using the Roomba? Learn the steps on how to get Roomba to clean whole house with our effective guide below!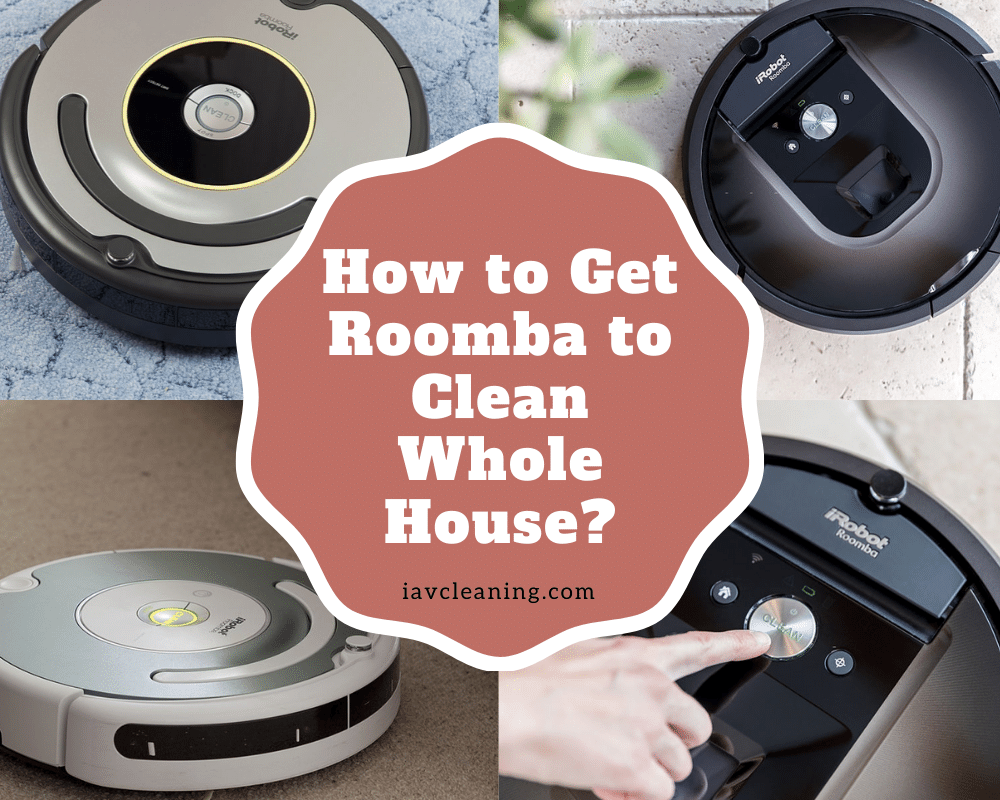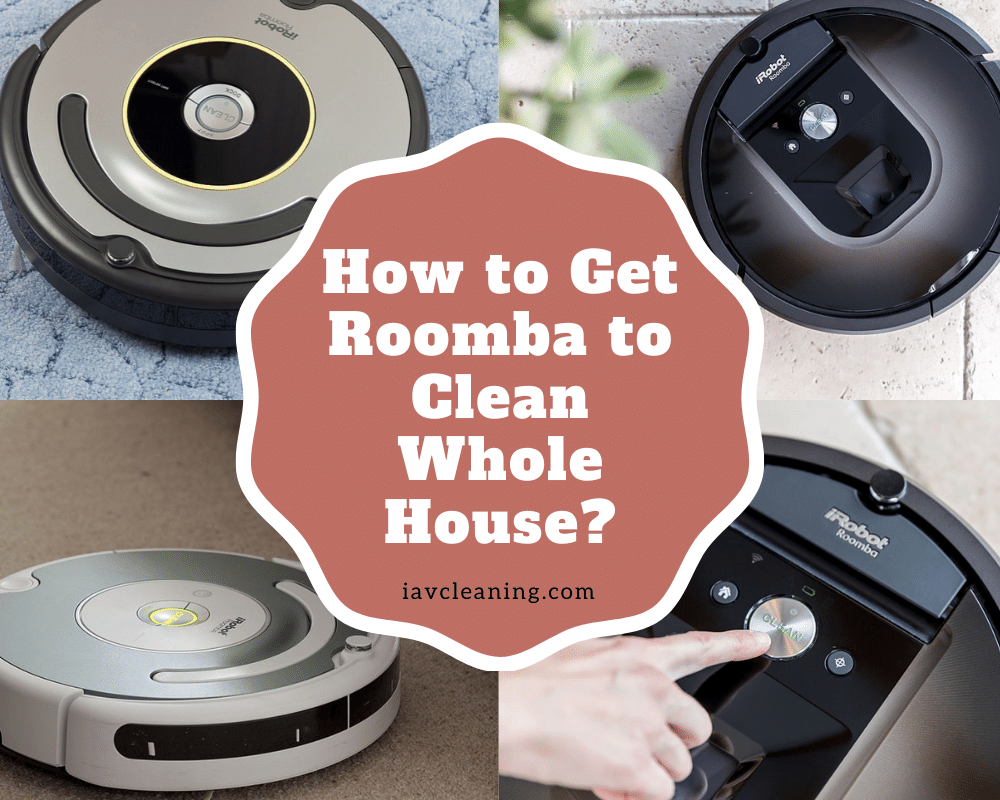 The Roomba, which is one of the most popular vacuum robots in the market, is widely known for its effectiveness, affordability, and a variety of amazing features.
However, if it's your first time owning and operating a Roomba, you might find it somehow confusing how to get Roomba to clean whole house. If that's the case, then this guide is for you.
How Roomba Cleaners Work?
Before we begin, it's important to know that not all Roomba models are capable of cleaning multiple rooms.
The earlier Roomba models make use of the iAdapt 1.0 navigation system which has a simple set of rules that the robot must follow. Among these rules are "random bounce" and "wall following". In this version, the Roomba robots aren't programmed to clean rooms one at a time simply because they don't have a concept of what a room is.
Only the four succeeding versions: Roomba 960, 980, i7, and i7+ are capable of this feat. The 960 and 980 models use the iAdapt 2.0 navigation system which uses a built-in camera. This camera allows the Roomba 960 and 980 models to create a detailed map of a particular area inside a house. This technology allows them to clean an area a lot faster since there's no needless repetition involved.
Meanwhile, the i7 and i7+ models use the iAdapt 3.0 navigation system which features the ability to save the area maps they created for future use – a feature which was lacking in the previous system.
How To Get Roomba To Clean Whole House?
Now that you've known how Roomba vacuum robots work, you can then figure out how to get Roomba to clean whole house. Here are the steps you want to follow:
1. Charge The Vacuum Overnight
Simply dock the Roomba with the Home Base. After that, press the Dock button on the remote and plug the Home Base to a nearby outlet. You can tell that your robovac is fully charged if there's a solid green color on top of it. This is a really important step to follow, as operating a partially charged Roomba will prevent it from cleaning your entire house.
2. Make Sure To Place Its Home Base On A Hard Surface
This will allow the Roomba to return to the Home Base with ease once it's done with the entire house cleaning or if its battery is almost depleted. Also, don't forget to leave the Home Base plugged in, so your Roomba can dock anytime.
3. Create Cleaning Boundaries For Your Robovac With The Help Of Virtual Walls
These are tiny electronic devices that create invisible walls to allow your Roomba to stay in a single room. Alternatively, you can use a sturdy material to block the hallways which you don't want your Roomba to enter. It can either be a laundry basket or a yoga mat.
4. Remove Any Clutter In Your Room
This could include cans, books, toys, and any object that could get in the way of your Roomba.
5. Before You Start With The Cleaning Process, Make Sure To Select "clean" Pattern For Cleaning An Entire Room
This option will command your robovac to clean an entire room by including spaces below your furniture and near the walls.
6. Make Sure You Mop Your Floors First
The Roomba isn't designed to tackle wet floors, and forcing it to do so will only mess its electronics.
7. If You Notice A Stubborn Spot On The Floor, You Can Select The "spot" Option To Remove It
This will prompt the Roomba to suck up more dirt than that of the "Clean" function.
8. Once Your Roomba Is Done Cleaning Your Entire House, Allow It To Return To The Home Base To Dock And Recharge
You can also press "Dock" on the remote control. If you want to store it, make sure to remove the batteries first then store it in a cool, dry place.
Conclusion
It's really easy to clean your entire house using the Roomba. However, you have to make sure that the model you have belong to the latest four, considering that the early versions are not made for whole house cleaning.
Recommended Reading: