If you buy an item via links on this page, we may earn a commission. Our editorial content is not influenced by commissions. Read the full disclosure.
For those who are planning to deep clean their carpets, this article will explain to you how to use bissell proheat 2x revolution for your home and office rug cleaning needs.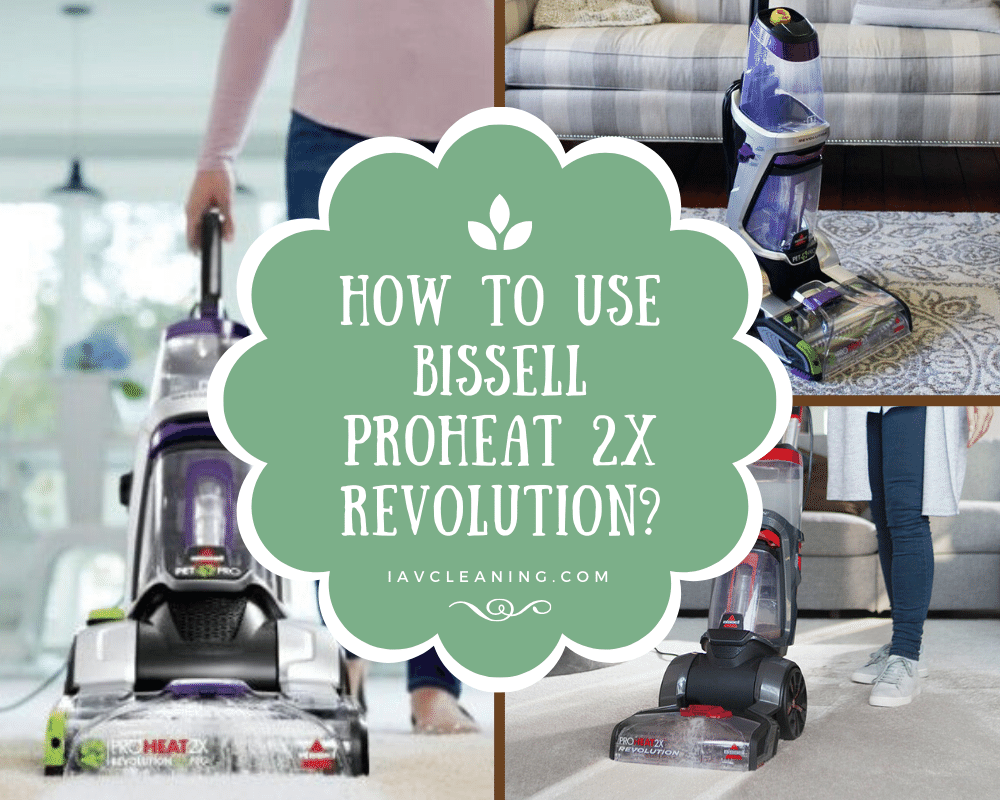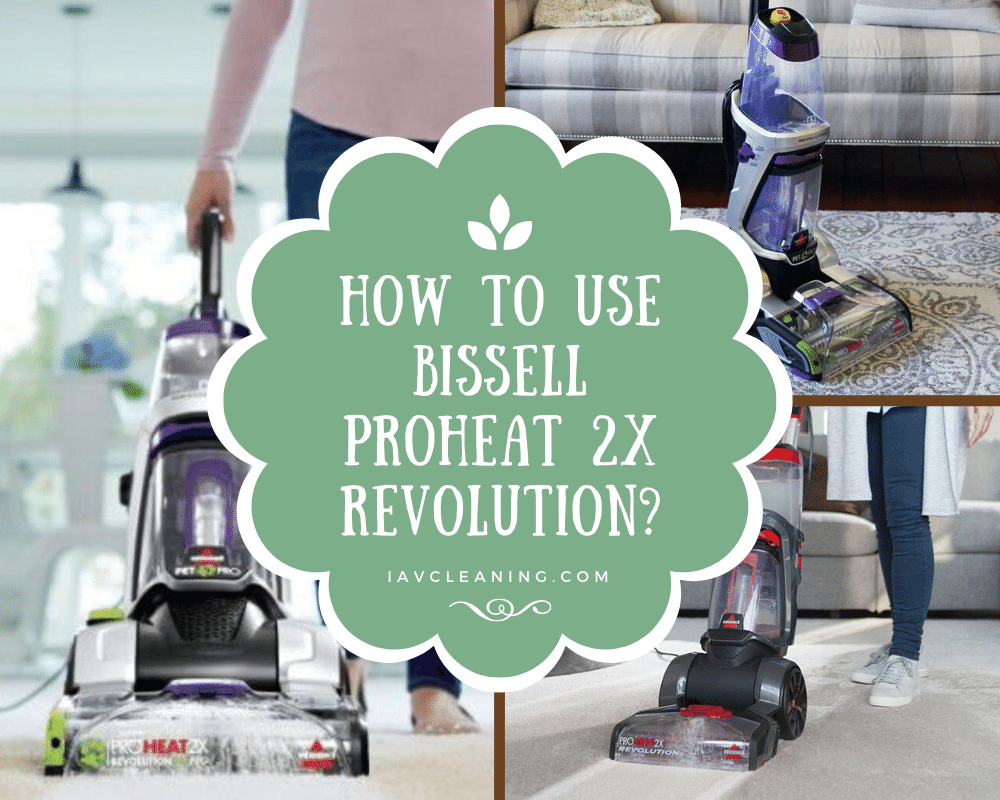 The Bissell Proheat 2X Revolution Pet Pro is a one-of-a-kind rug and carpet cleaning machine from the Bissell Proheat Rug Cleaning line. With its powerful cleaning capacity, machine specifications, and the capability to deliver outstanding results, this rug cleaning machine and carpet cleaner and washer will surely satisfy your cleaning needs and make your rug cleaner than ever.
In order to get the best results, it is best to know first how to use Bissell Proheat 2X Revolution properly when cleaning your carpets at home or rugs in the office. This powerful rug cleaner is easy to use but setting it up requires patience and familiarization of the controls. This will help you garner the results you have expected when you brought in this machine to your office or home.
How To Use Bissell Proheat 2x Revolution?
A user manual for your Bissell Proheat 2X Revolution rug and carpet cleaner is available online from Winning Appliances. If you have just purchased the Bissell Proheat 2X Revolution Pet Pro, you will need to assemble the parts of the machine before using it. To simplify the instructions, you can read from the manual; here is a quick setup guide for you in order to operate the Bissell Proheat 2X Revolution:
1. You can start with filling the water tank right at the back of the cleaner.
You can do this by lifting the clean water tank first. Remove the water tank by lifting it in an upward direction. Once you have done that, you can start filling the tank with hot tap water and mix the cleaning solution. Cleaning solution added to the tank should be measured according to the cleaning mode that you will do with your carpets and rugs.
2. Once the water tank cap is closed, slide it back to the machine.
Make sure that the water tank aligns itself properly to its hold by sliding it down with the grooves. The grooves hold the water tank in place and secure it.
3. Once the water tank has been secured, it is time to clean your rug.
Plug in the machine to the nearest electric socket.
4. Now, this is the time to choose your cleaning mode.
Understand that deep cleaning and express cleaning have varied effects on your rug. Deep cleaning is intended for those rugs and carpets that weren't cleaned for a long while. Express cleaning mode is intended for regular rug and carpet cleaning, with one hour drying time.
5. This is the time that you turn on the machine.
Simply press the power button, and your machine will start to work its magic on your carpets and rugs.
6. If you are doing a deep cleaning on your rugs and carpets, start by pressing the spray trigger right on the handle of the machine to apply the solution.
Follow this step with two slow wet passes (that is one forward and one back). Then, release the trigger and make two slow dry passes in order to take out the dirt and dust from your rug or carpet. You do not need the trigger for the dry passes.
7. If you are doing an express cleaning, it works the same way with deep cleaning.
However, you only need to do the regular two wet passes after applying the solution. Proceed as usual with the dry passes to remove dirt and particles from your rugs and carpets.
What Makes The Bissell Proheat 2x Revolution Stand Out From The Rest?
The best thing about the Bissell Proheat 2X Revolution is that it does the job of a professional rug and carpet cleaner without the hype of its price. Professional grade rug cleaners usually cost as high as $500. At roughly $250, the Proheat 2X Revolution is a good find for those who really want to have their rugs and carpets cleaned and ready for any occasion.
You can check this product on Amazon and you can check this page again on how to use Bissell Proheat 2X Revolution Pet Pro after you have bought this incredible cleaning machine.
Recommended Reading: