If you buy an item via links on this page, we may earn a commission. Our editorial content is not influenced by commissions. Read the full disclosure.
How to clean vinyl records with Windex? Use the tips below to clean them by using Windex and other cleaning agents that you can find at home.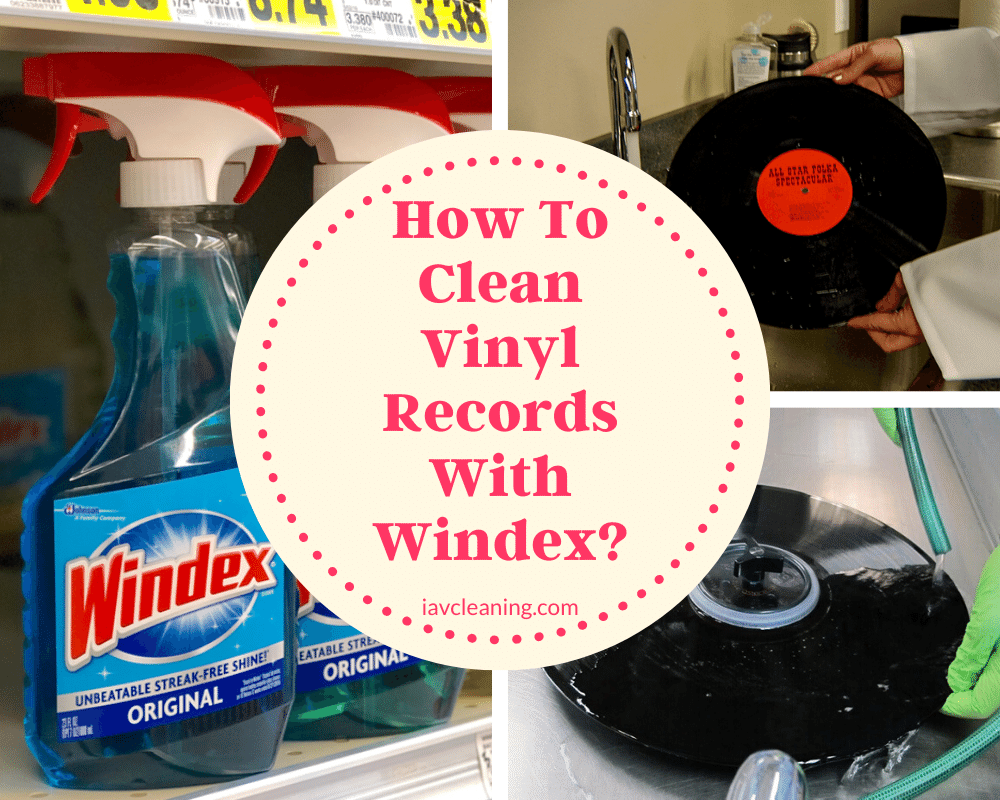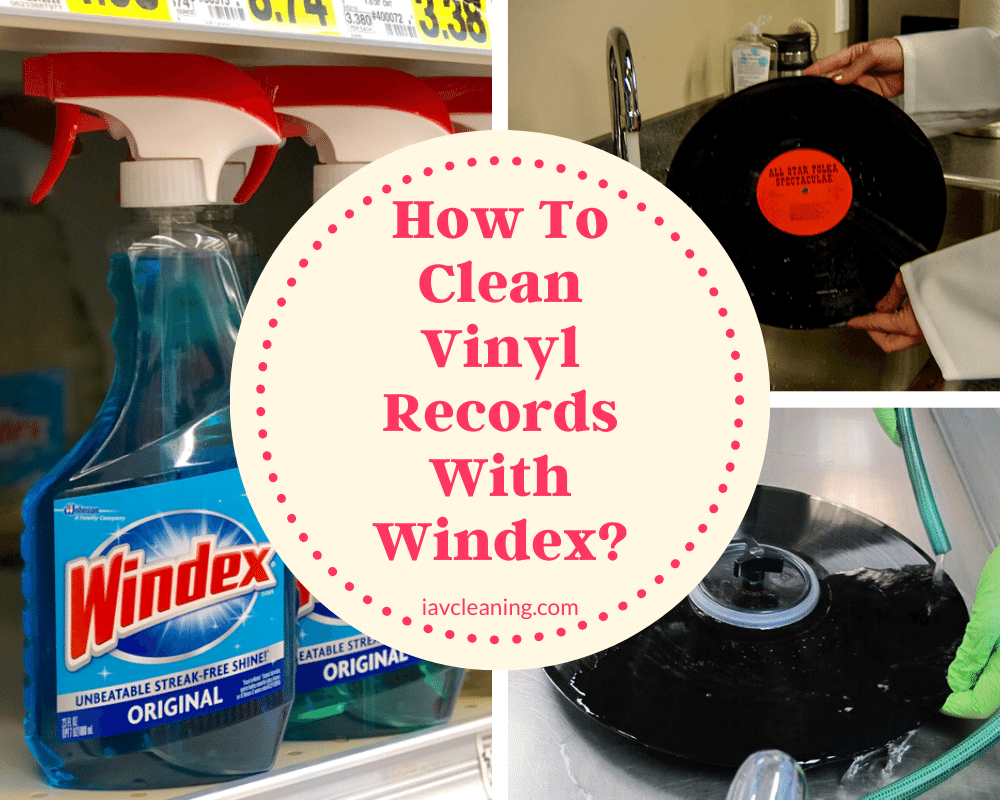 If you have a huge collection of vinyl records at home, whether you're just a starting collector or a die-hard one, it's imperative that we keep these records clean and fresh. This is because they're prone to debris, dirt, and dust, making them not only decrease their sound quality but also permanently damage them.
Knowing how to clean vinyl records with Windex is one of the simplest yet effective means of retaining the quality of your records. Windex can be easily found in your home, so using this as your primary cleaning agent is easy and accessible.
If you don't have Windex at home, you can also use other cleaning agents that can be easily located at home. To start, follow the tips provided below:
What You Need To Prepare
Before starting, you'll need to prepare all of the needed materials in cleaning your vinyl records. This is a necessary step as you'd want a smooth and hassle-free cleaning process.
Windex Cleaning Materials
If you prefer the Windex cleaning procedure, prepare the necessary items below:
Microfiber Cleaning Cloths – make sure that you use microfiber cloth as other types can damage your vinyl records. Remember, these records are super sensitive, so you'd want to only use the gentlest cloths that you can find.
Soft–Bristle Brush – get a soft-bristle brush as there are instances wherein dirt can't be taken easily away from the grooves.
Warm Water – prepare a warm cup of water. Make sure that the water is not too cold or too hot, just enough to clean your records thoroughly.
Windex – get your Windex cleaning agent.
Soap And Water Materials
If you want a different approach, you can simply use any dishwashing soap and water; prepare all of the suggested materials below:
Microfiber Cleaning Cloths – again, you'll need a microfiber cloth to wipe off any dirt that's found on the records. Only use this type of cloth as it's soft, thus protecting your vinyl records.
Warm Water – you'll also need warm water as it's much more effective in cleaning the records. Don't use too cold or too hot water as they're ineffective in cleaning.
Soap – Pick any dishwashing soap of your choice. However, you're encouraged to use mild ones as you're cleaning vinyl records here, something that needs to be handled really gently.
Basin – Lastly, you'll need to have a basin for you to use as the container of your cleaning solution.
How To Clean Vinyl Records With Windex (Step-by-Step)
Knowing how to clean vinyl records with Windex is crucial as this involves a harsher cleaning solution compared to just using warm water and soap. Though known as a tougher cleaning solution, it's effective and safe to use when done correctly. Follow the steps provided below to start:
Step 1: Clean Your Vinyl Records
Prepare your records. Then, take your microfiber cloth and proceed to clean the records, especially on the grooves. Make sure that you wipe the records gently to avoid scratches.
Step 2: Spray The Windex
You can now proceed to use Windex. Remember, as it's harsher than just water and soap, so only spray a little on the records. A few sprays will do as you're going to spread the solution by using your microfiber cloth anyway.
Wipe the records gently until the Windex dries up and polishes the records. Check for any debris and dirt as well. If you can't seem to remove the dirt, especially from the grooves, you can use a soft-bristle brush here.
Step 3: Wipe With Warm Water
Once you're satisfied, you can now proceed to wipe the record again, but this time, you're using the warm water.
Dab a little bit of the warm water on the record and wipe them until they're polished. Doing this will ensure that no residue from the Windex is left on the records.
Soap and Water Materials
You can also opt for this process. The same steps are followed here. The only difference is that you're skipping the Windex part. Here, you're only using the warm water and distilled soap that's mixed in a basin to be used as your main cleaning solution. The same effects will be observed here. However, this is much milder, so it's safer to use on your records.
The tips above are some of the easiest ways on how to clean vinyl records with Windex and other cleaning solutions that you can find at home. Did you enjoy reading them? If you have other simple suggestions other than using Windex, you can leave your thoughts below.
If you have vinyl records at home, always remember to take care of them as they're not only excellent collectibles, but they're also an awesome way of listening to music in this modern age.
Recommended Reading: