If you buy an item via links on this page, we may earn a commission. Our editorial content is not influenced by commissions. Read the full disclosure.
What's the best way to clean your ATV plastic? We suggest you use a pressure washer to do that. Check out our quick and easy guide on how to clean ATV plastic.
When you buy an ATV, you'll definitely have a lot of fun with it. You'll surely be riding your ATV on dirt roads at top speed or breezing through forest trails with rough terrain. It'll definitely give you a ride you can never forget. But when the fun's all over, you're going to be left with a pretty big mess that you need to clean up.
Yes, you're ATV is going to be very dirty after your trip to the forest. It's going to be muddy and full of debris. Of course, you're going to need to clean that if you want it to last for a long time. And one of the best ways for you to clean your ATV is by using an electric pressure washer.
Do take note though, that pressure washers aren't like normal hoses. They're extremely powerful and may cause damage if you're not careful with it. For that purpose, you need to know the right way on how to clean ATV plastic since an ATV's exterior is made of mostly plastic material.
Here are a few steps on how to clean up ATV plastics:
Top Tips for Cleaning ATV Plastics with a Power Washer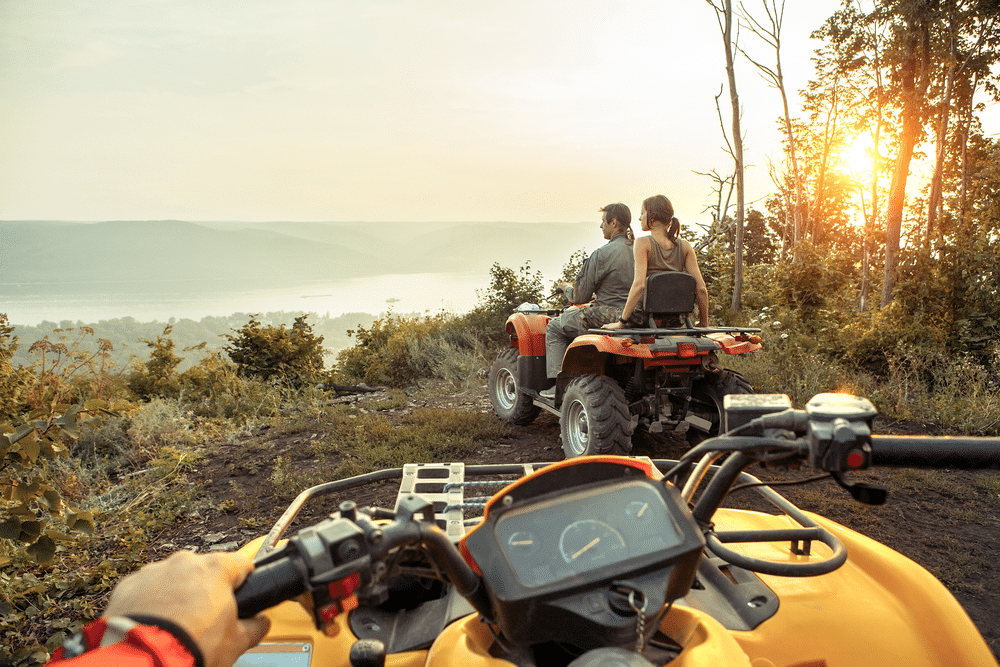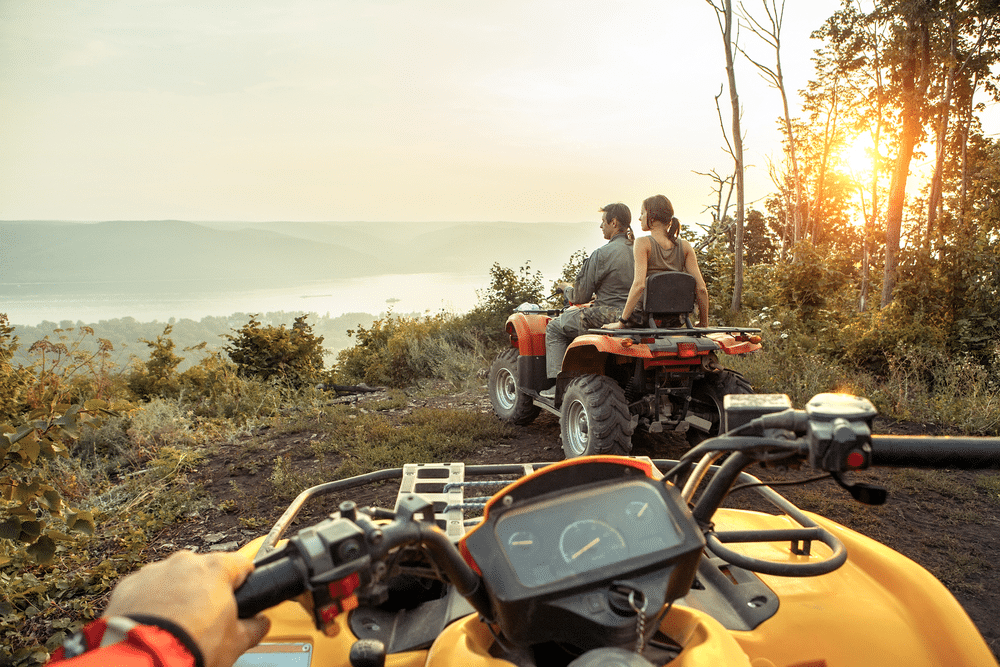 Before we start with the guide on how to clean ATV plastic, we'd like to first warn you about the possible risks of using a power washer. As we already mentioned above, power washers are very strong— strong enough to wound and cut through the skin. So, before you bring out your pressure washer, make sure you wear safety equipment. We recommend that you wear a pair of goggles, long sleeves, long pants, and boots. Also, follow the safety precautions that come with your pressure washer pack.
With that out of the way, let's start with our guide. Here are the steps need to follow:
1. Soak Your ATV
Before you deep clean your ATV, you need to soak it a bit. This allows you to make cleaning the sticky debris easier. To do this, you'll need a 40-degree fan spray tip. Use this to spray away all the dry debris until there's none left. Once you've sprayed the entire ATV, just let the water soak there for a few minutes. Expect that there will still be some thick dirt on the exterior. Leave that for now and let it soak.
2. Do a Second Spray
Now that you've done the preliminary soaking, the next step is to do a second spray. Since the preliminary soak helped loosen up the dirt, it's now easier for you to take out all the remaining dirt that stuck to the plastic. So, in this step, we'll teach you how to clean plastic ATV windshield and how to clean plastic ATV fenders as well.
Just take out your 25-degree nozzle and start spraying from top to bottom. For your windshield, don't use too much pressure since you may break it. Also, don't spray in one area for too long. You can spray a bit longer on the fenders but just stay on it for a few seconds. That's pretty much how long it'll take to spray the dirt away.
3. Put in the Detergent
For the very stubborn sticky mud, you may need something a little bit stronger than just water. If you notice that the dirt can't seem to come off during the second spray, then add a little detergent to make the job easier.
You may also have some oily spots that can't seem to be washed off by detergent. For those cases, you may use a degreaser. Just leave the degreaser and the detergent there for a few minutes then rinse them off. The oil should come off nicely.
4. Polish Your ATV
Not only should you learn how to clean your ATV plastic but you should also learn how to clean AND polish ATV plastic. Once the cleaning is done, get a dry towel and dry all parts of the plastic exterior. After that, you can use some automotive wax to give it a little shine.
Conclusion
Now that you know how to clean ATV plastic, you can make your ATV look like brand new every time you come back from a forest trail trip. We chose pressure washing as the best way to wash ATV plastic exterior because this is the fastest. You may use an ordinary hose but we find that method too slow and too tedious.
Pressure washers can scrape away all the dirt in just less than 2 hours if you follow the guide above. You just have to make sure that you're extra careful when handling the pressure washer.
So, with all of that said, have fun with your ATV and make sure to keep our guide in mind so you'll know how to clean it after your ride.
Recommended Reading: