If you buy an item via links on this page, we may earn a commission. Our editorial content is not influenced by commissions. Read the full disclosure.
Can you pressure wash your brick floors? We believe you can, as long as you know how to clean brick floors the right way. Check out our guide on how to do it properly
We all know that floors can easily get really dirty, especially after weeks of no regular sweeping and washing. Cleaning can be a real chore if you use a normal hose because the strength of a hose isn't enough to take out all the stubborn grime that sticks to the brick's crevices. That said, is there a better way on how to clean brick floors? Let's see if there is one.
Can We Power Wash Brick Floors?
Now, there are probably some of you who have thought of using pressure washers to wash away the dirt, mold and mildew on your brick floor. The big question is: can you do it? Won't the pressure washer damage the flooring?
Our answer is simply: yes, you can pressure wash your brick floors, specifically the sealed ones. Bricks are favored by many as a floor material because of their resistance to damage. In fact, using a 1600 PSI pressure washer won't be a problem.
However, the strength of a pressure washer can make the rich color of brick fade. That's why we highly emphasize knowing how to clean brick floors using a pressure washer properly.
Is there a special way know how to clean brick floors without causing any damage to the plastic exterior? Yes, there definitely is. We'll share with you the steps on how to clean and polish flooring made from bricks.
How to Clean Brick Floors Using a Pressure Washer
Brick floors are not easily damaged. That is why they are a popular choice for garden pathways and driveways.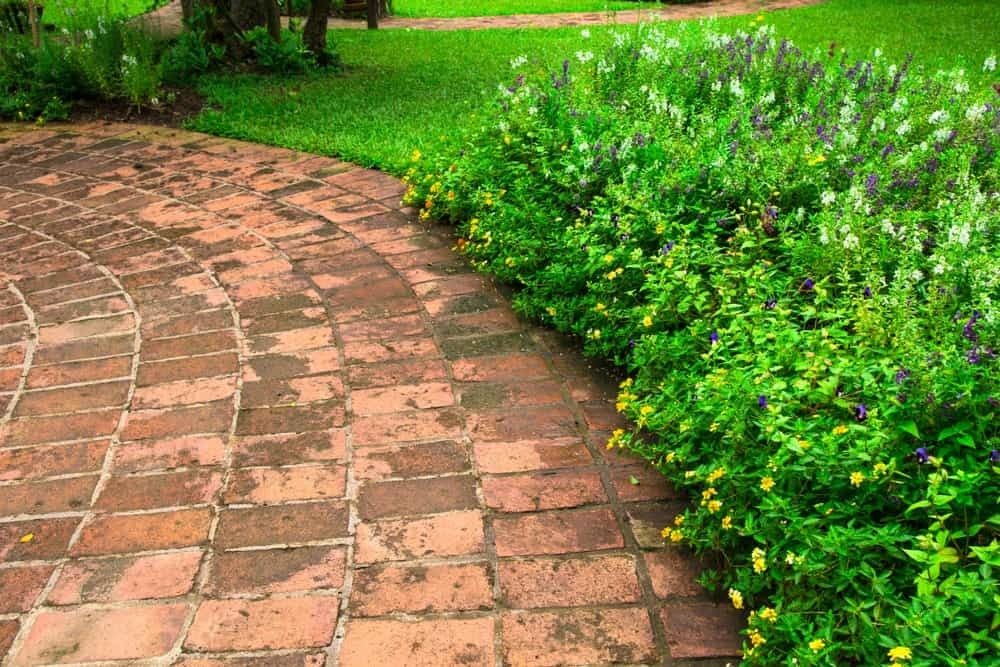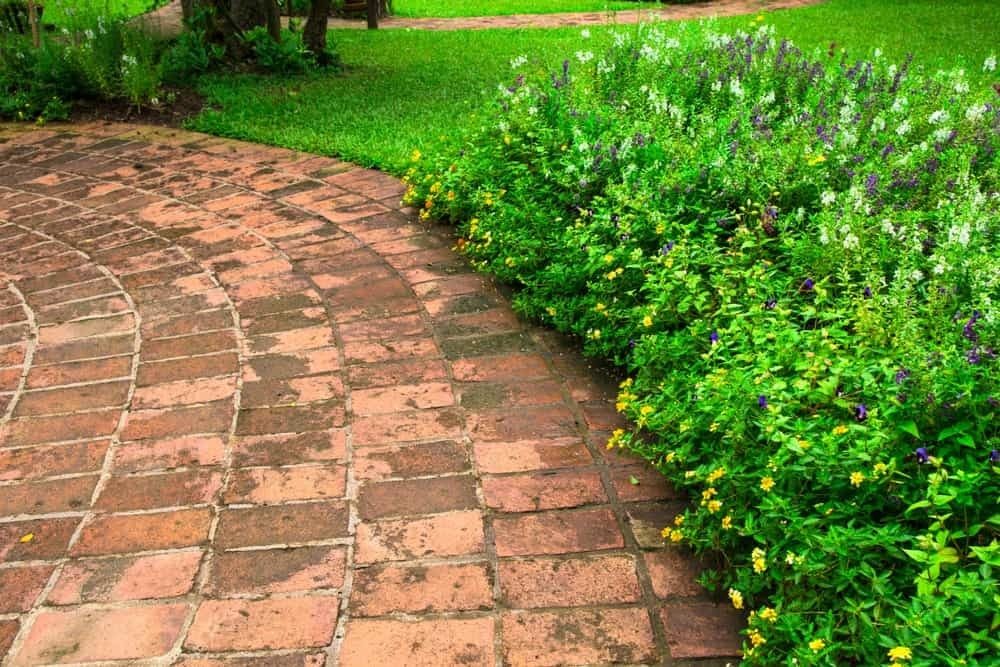 If you want to use a pressure washer to clean your brick, just follow the steps we've laid out below:
Do a preliminary sweeping and vacuuming of your brick floor. This is to remove all the dust and dirt that may be lurking in the corners and crevices of the flooring.
After which, we suggest you spray water on the entire floor for a few minutes. To make this step easier, use a wide-angle pressure washer nozzle (65- or 40-degree). The wide-angle spray pattern spread the water enough to soften any dirt sticking on the bricks. This will make all the dry debris moist and easier to spray away later on.
You may want to add some detergent in your water tank so that you can properly wash away the dirt. The detergent is great if you're trying to take out the very sticky and stubborn dirt that can't seem to be taken out by water alone.
After around 5 minutes have passed, change the nozzle to a 25-degree spray tip and spray all sections of your brick floors in a side to side motion. This will help take out all the detergent.
Use only low pressure (switch back to 40-degree nozzle) for the final rinse to remove all traces of dirt and detergent.
Now that you know the steps on how to clean brick floors, here are a few reminders that we'd like to note before you begin your cleaning. We will list down all the do's and don'ts of pressure washing your brick flooring so that you'll know what to watch out for.
What Are the Dos and Don'ts when Cleaning Brick Floors?
Do's
Make sure that you use safety equipment before you use your pressure washer (e.g. safety gloves, goggles, boots)
Take away any furniture or fragile objects that are found within the area. (Although we advise to use the lowest pressure when pressure washing indoors.
Only use a PSI of below 1600 (1600 is your max) when pressure washing your brick floors.
Create a distance of 24 inches between you and the floor when pressure washing.
Read the manual of your pressure washer to know the safety precautions that you need to take note of.
Don'ts
Use a very strong pressure at the start of the job. Remember to always start with weak pressure then get stronger as you rinse the detergent off the floor.
Point the pressure washer at yourself. Any person near you, any pets in the area, or anything that gets easily damaged such as glass and wood.
Underestimate the strength of pressure washers! Many times, people get into serious accidents because they underestimate the power of pressure washers. Just to give you an idea, pressure washers can cause deep accidents if used inappropriately, so be very careful!
Conclusion
With just 5 simple steps, you have already learned the best method on how to clean brick floors without damaging the surface. Because you go on to do the job, we'd like to remind you to digest the do's and don'ts because they all relate to your safety, the safety of the people around you, and the safety of all your belongings.
As we have mentioned a how to clean sealed brick floors, study the do's and don'ts very thoroughly so you can keep yourself safe at all times.
Recommended Reading: