If you buy an item via links on this page, we may earn a commission. Our editorial content is not influenced by commissions. Read the full disclosure.
The best way to clean stucco exterior is with a pressure washer because they can hit hard to reach areas. Here are the steps on how to clean stucco exterior.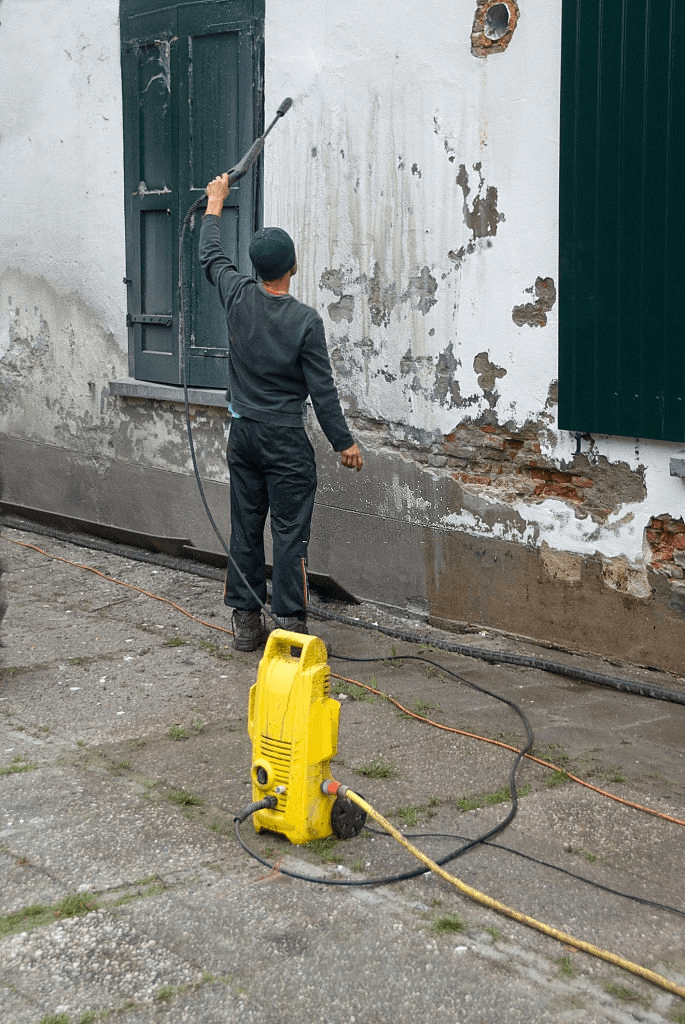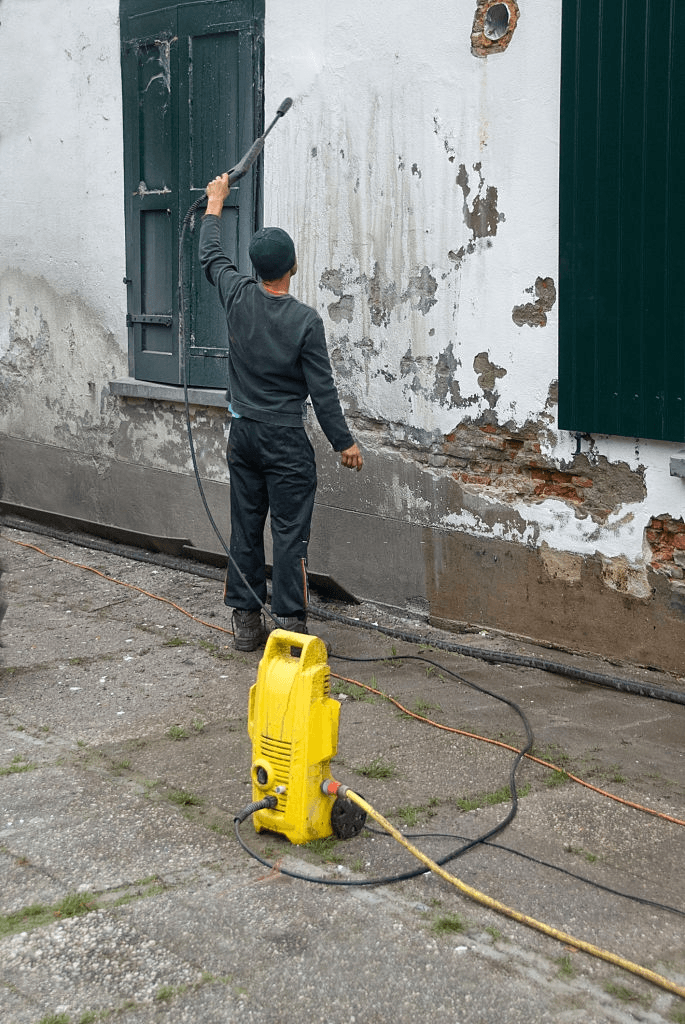 Have you ever had grime and dust settling on your stucco exterior and just sticking there? We have too, and we can say that it causes a lot of trouble during cleaning time. Stucco is one material that can really allow dirt and muck to just stick to it all over. Even if they are really beautiful materials used for exterior, you need to learn how to clean stucco exterior the proper way to keep them looking beautiful.
For us, that special way of cleaning is through pressure washing.
In this guide, we'll explain why it's so hard to clean stucco and also teach you the best way to clean stucco exterior.
What is Stucco Exterior?
Before we go on to the steps on how to clean stucco exterior walls, we'd like to explain what stucco exterior is. You need to understand stucco's structure to know why it's so hard to clean it. You see, Stucco is highly textured. This means that the surfaces are very rough. Because of this, it's not hard for the dirt and grime to find its way in some crevices.
In fact, molds can also grow there. If you use a regular hose, you can't fully wash away all the unwanted substances. You'll need something stronger than your garden hose for this job. And the strongest thing that you can get your hands on is definitely a pressure washer.
How to Clean Stucco Exterior Using Pressure Washer
Now that we've got that out of the way, we can begin with our guide on how to clean stucco exterior. In this guide, we'll teach you the step by step method on how to clean the exterior of a stucco house.
Here are the steps:
Check for any cracks in the stucco exterior. Seal them with a sealant if you find any and leave it to dry for a week.
Rinse the wall with some detergent.
Wash each section for around 5 minutes spraying some side to side.
Go on to the next section after you're done with the first one.
Focus more on the places that have heavy stains.
For thick and sticky grime (or even mold), use a rotating brush.
For rust, take out a brush scrub and try to scrape the rust out by hand. After that, rinse the rust away.
Do the final rinse and take away any loose dirt.
Once you follow the 8 steps above, you should be able to clean up your stuccoed house. Before you start though, we'd like to give you some reminders first. When washing your wall, first use a 25-degree nozzle and apply moderate level PSI. You will only change that when you reach your final rinse. During this stage, change the spray tip to the 4- degree angle tip.
Before we end, we'd like to give you a few safety reminders as well. Anyone who's owned a pressure washer knows how dangerous this appliance is. If you're not careful, you can wound yourself or literally spray yourself backward. To avoid any of this, remember to wear the necessary safety equipment. Put on goggles, long sleeves, long pants, and a pair of boots. Also, make sure that you put a distance of 24 inches between you and your wall when spraying. The power of the pressure washer can either push you back hard or damage the wall if you stand too close.
Conclusion
In just 8 steps, you have learned the proper way on how to clean stucco exterior. The next time your stucco exterior home gets dirty, whip up this handy guide and just follow the instructions. You should have your home cleaned in no time.
Happy cleaning!
Recommended Reading: