If you buy an item via links on this page, we may earn a commission. Our editorial content is not influenced by commissions. Read the full disclosure.
In this article, we'd like to feature 5 of the best steam mop for tile that you can buy in the market. Take a look at our choices and why we picked them.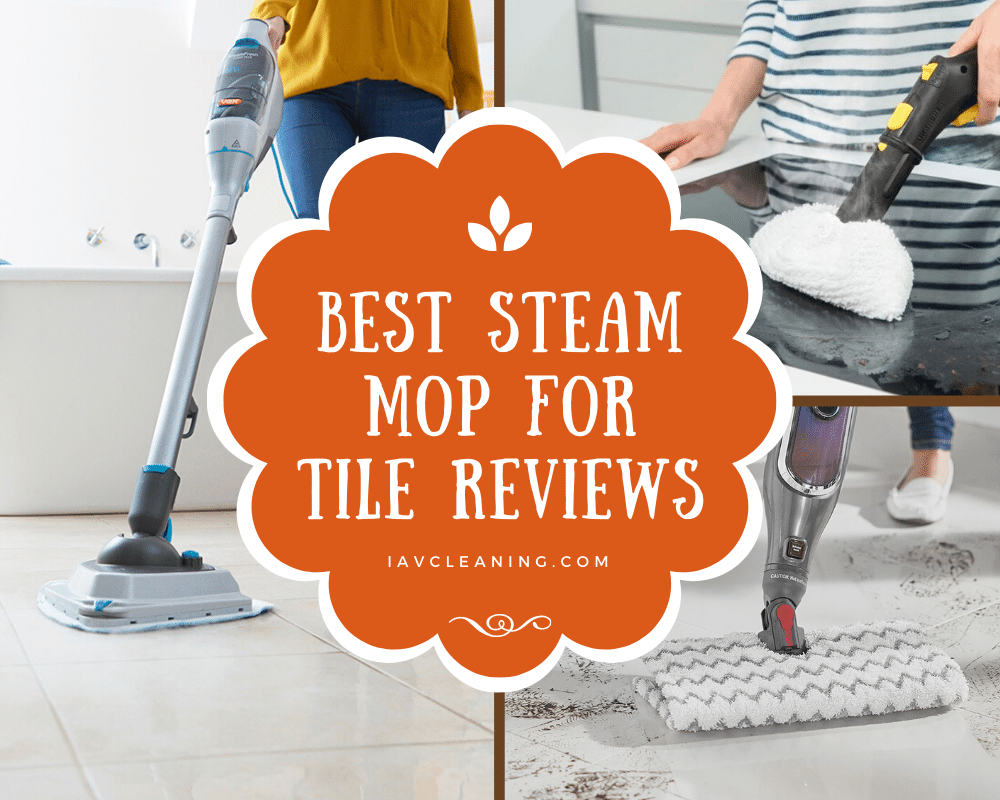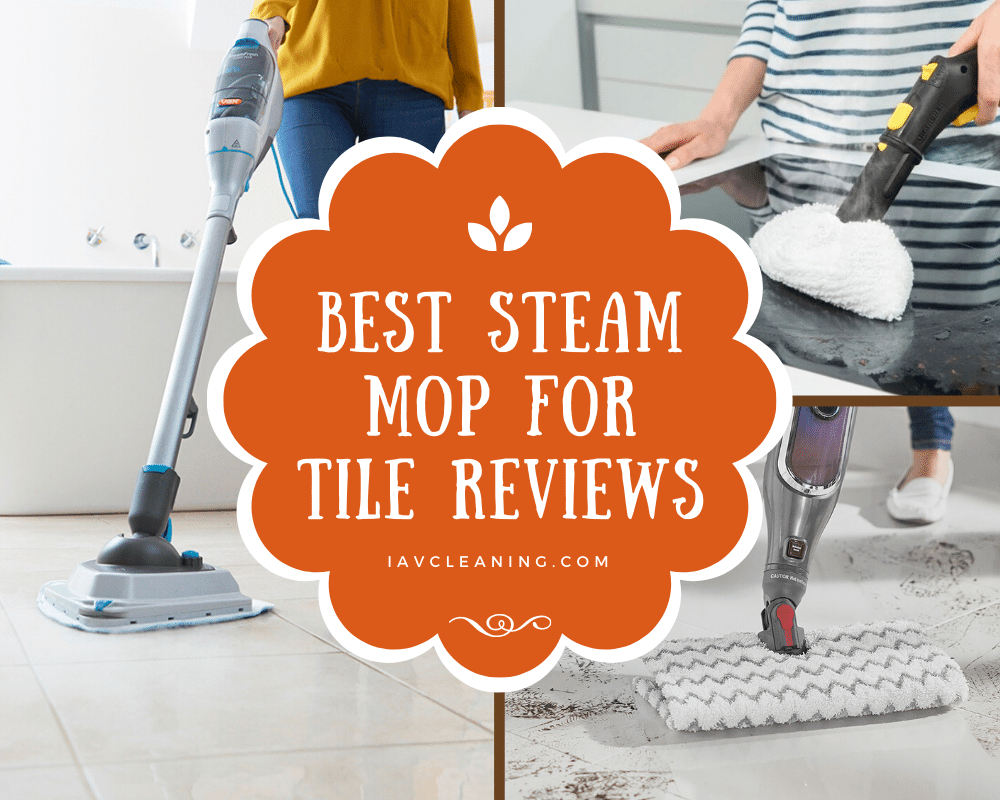 Steam is indeed an amazing thing. It efficiently removes tough stains and eradicates bacteria without having to resort to employing hazardous chemicals. Therefore, whether you want to clean up your tiles or just to maintain a hard floor in an excellent condition, you need to find the best steam mop or surface cleaner for the task.
Steam Mop For Tile: Buying Guide
Here are essential things to consider when buying the right steam mop for you.
Contemplate on the texture and type of floor you want to clean.
Search for steam mops with durable plastic housing and steel wands.
It should have a steam control feature.
Not all steam mops have additional attachments to clean upholstery, countertops, and carpets, so purchase only based on your needs.
It is vital to test it first to know if you're comfortable with it. Test it in various circumstances.
5 Best Steam Mop For Tile Reviews
1. Bissell 1940 PowerFresh Steam Mop
A Lot of owners claimed that Bissell PowerFresh is the best because it's user-friendly and has a very reasonable price. It is very effective in deep-cleaning even with smutty crevices and other narrow openings, thanks to its antimicrobial microfiber cleaning pads.
PowerFresh notable feature are built-in scrubber, three-setting steam control, swivel head and fragrance disc. In addition, it has a lengthy 23-foot power cord and a light body weight of only pounds which promotes maneuverability. It only needs 30 seconds to heat up, and users confirmed that steam is produced immediately after turning on the cleaner. They also commended the flexibility of the cleaning head and how easy to wash the microfiber pads are after use.
2. O-Cedar Microfiber Steam Mop
If you're on a limited budget, don't bring out that old mop and bucket yet. Many satisfied users recommend the affordable O-Cedar Microfiber Steam Mop. It works like the Bissell PowerFresh without the additional features, but the result is pretty much the same.
The O-Cedar is as light as its competitors, having just 5 pounds of weight. It also warms up and generates steam in just 20 seconds. This steam mop features its adjustable steam control and a snap-on glider that lets operators to delicately steam the carpets, as well. Even though it has no scrubber, users attest that it does an excellent job of cleaning their floors thoroughly.
3. Shark Genius Steam Pocket Mop (S5003D)
Searching for a steam mop for large area of tile floors that can clean as quickly as possible? Try the Shark Genius Steam Pocket Mop. The ability of this steam mop to replace dirty cleaning pads with a clean one easily and swiftly is what makes this great for bigger jobs. This is possible due to its touch-free technology, with just a press of the button, you can set a fresh pad or discharge a used one.
The Shark Genius also highlights its direct-steam channeling that supports to make a broader cleaning area on large floorings while a steam blaster slackens even the most dogged stain. It has a 22- foot power cord and 3-level steam control added to its features. Also, there's a triangular cleaning pads on both side of the cleaner which are perfect for corners. Many owners are satisfied on this steam mop compared to other brands.
4. KG 1500 W Steam Mop With Accessories
The SKG 1500 W steam mop cleaner is one of the easiest steam mops to use due to its several features along with its numerous accessories. These can be useful in so many ways aside from cleaning and sanitizing your tile floors. Its 180-degree triangular swivel head can easily access tight spots and corners. The On-demand steam enables you to adjust from the least to maximum amount of steam depending on your cleaning needs. Also, an alarm system is attached to alert you if the water level is almost empty.
Accessories included are:
Snap-on carpet glider
Sofa microfiber pad and cleaning head
Multipurpose cloth
Tile cloth and a table cleaning cloth
Several nozzles and brushes
Extension hose
5. LIGHT 'N' EASY 5-in-1 Steam Mop
This 5-in-1 steam mop doesn't limit itself for being just a tile floor cleaner. It can also be used as handheld garment steamer, carpet cleaner and can even clean mirror, windows and other glass surfaces. Its water tank has the capacity of 11.5 ounce which can provide up to 20 to 25 minutes of steam to disinfect your floor. Ordinary tap water will do and you're steam is ready after 30 seconds. There are three pressure levels you can choose from, set it according to your needs. The whole equipment only weighs 6 pounds.
Conclusion
These are the top 5 best tile floor steam mops, all of them are outstanding picks for steam cleaning. Regardless of which steam mop model and brand you will buy, always read the manufacturer's manual first before put in to use to avoid any unwanted outcome.
Recommended Reading: