If you buy an item via links on this page, we may earn a commission. Our editorial content is not influenced by commissions. Read the full disclosure.
Here's how to clean sticky floors in quick and easy ways. These solutions are simple and easy to get your floors back to its spotless glory.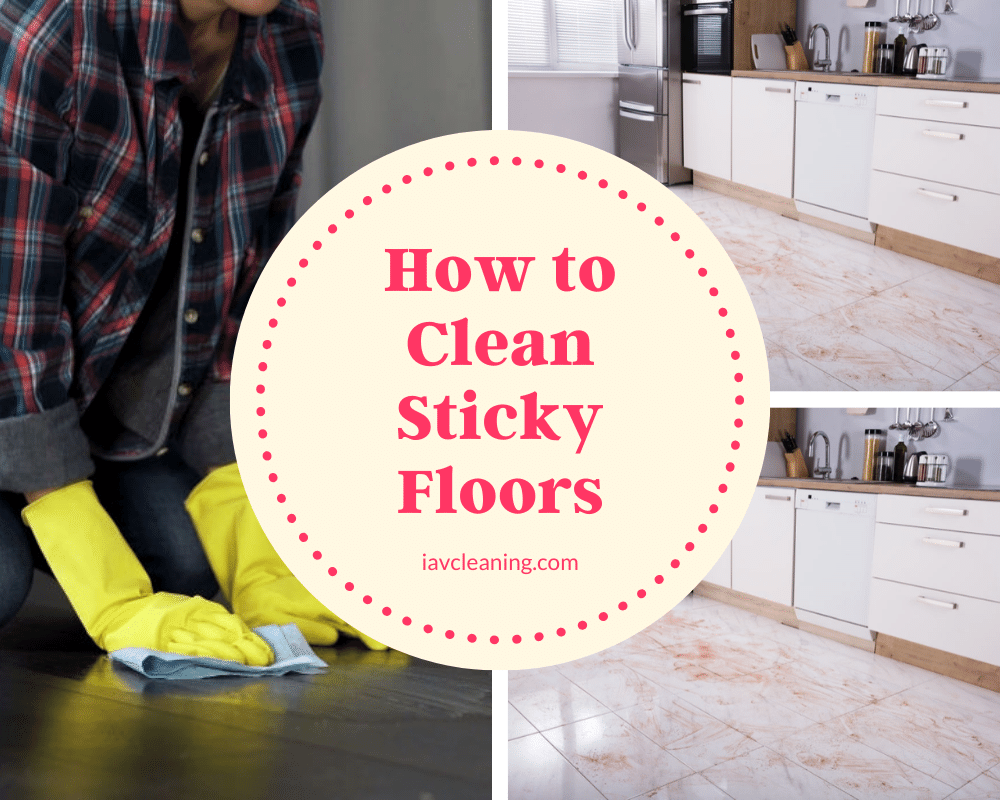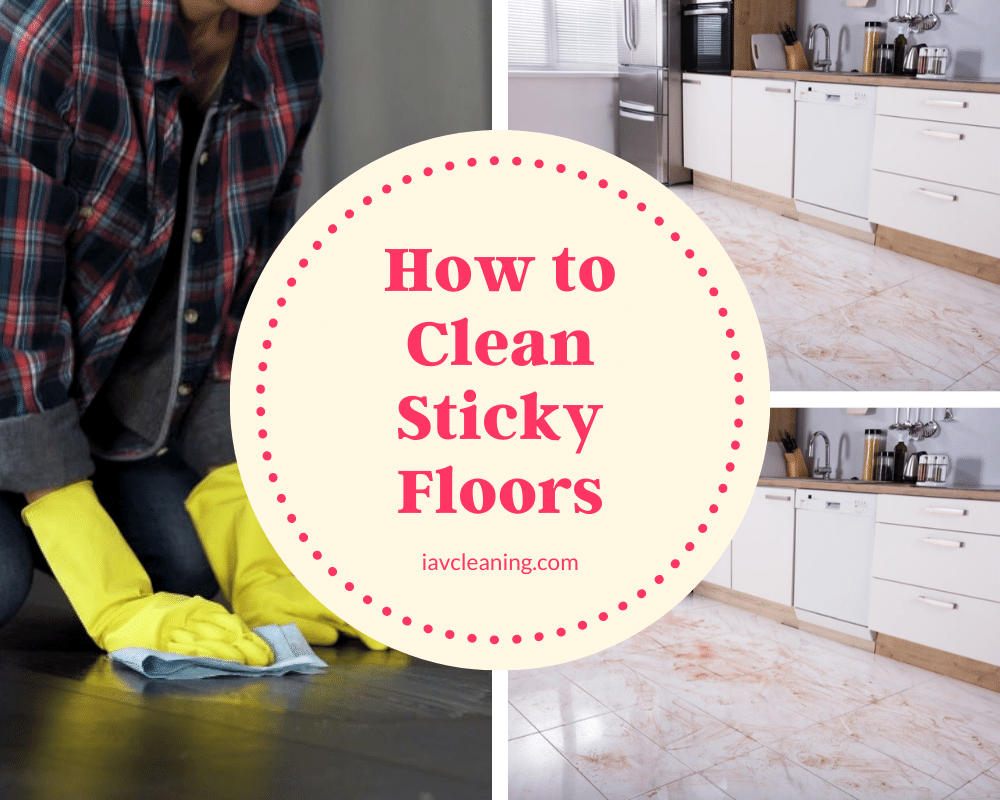 Nothing grinds our gears like a floor that is too dirty to walk on. Just thinking of how you're moving the mess and the bacteria all around the place is enough to make our skin crawl, and we know it bothers you too.
That's why we find a way to deal with this at the soonest possible time, and we're handing them over to you so you'd know how to clean sticky floors in the future. Here are the techniques we found that can deal with the mess on any kind of flooring type.
How to Clean Sticky Floors: Ceramic And Porcelain Tiles
Since these are durable and low-maintenance surfaces, it can be relatively easier to remove stains and residues, whether they are glazed or not. A vacuum will not prove to be the practical option, in this case, so we prepared a more cost-effective option.
First, soak a clean rag or mop in warm water and wring the water out.
or in sections. Leave for a few minutes.
Mix 1 cup of white vinegar to a gallon of warm water in a bucket.
Mop the entire flooring area with the vinegar-water mixture.
Finish the cleaning by re-mopping the area with clean water.
Rubber, Linoleum And Rubber Tiles
This flooring type isn't as tough to resist impact, so it's best to opt for rags and mops when cleaning, even when the tiles are textured. While vinegar might not do the trick in this case, we suggest an alternative.
Wet the area with warm water by laying a rag over it or by spraying the area.
Mix 2 tablespoons of a mild detergent with a bucket of water, preferably around a gallon.
Soak the rag in the solution, wring it so it's damp, and go over the sticky floor area.
Keep mopping over the area until the dirt and residues are removed. By then, you can wash the detergent off the mop.
Mop the floor with clear water to remove the soap, and allow it to dry.
Stone Or Polished Concrete Flooring
This kind of flooring is most resilient because of its high weather ability and applied sealant, so it is commonly used in our garages, showrooms, outdoor areas, and wide spaces. This is virtually impenetrable by stains, so there is no need to be extra careful with removing the stains.
Wet the area lightly with warm water
Mix warm water with mild dish soap in a bucket.
Get a scrub brush and start removing the stain or the dirt that may have been embedded in the chippings and crevices.
Once the dirt has been removed from the surface, you can now use a damp mop to clean the area and remove the soap.
One thing to keep in mind before doing all the cleaning is to clear the area that may be exposed to water, especially appliances and furniture with absorbent fabrics. Also, be reminded that once you're done, it's best that you let the area dry before allowing anyone in the home or the room to set foot in it. The drying won't take very long, but keeping a ceiling fan can facilitate in the drying.
Now that you know how to clean sticky floors, the sooner you work on the mess, the better. After all, your home is a reflection of who you are as a person, and it's for the best that you keep it free from dirt and discomfort.
Recommended Reading: