If you buy an item via links on this page, we may earn a commission. Our editorial content is not influenced by commissions. Read the full disclosure.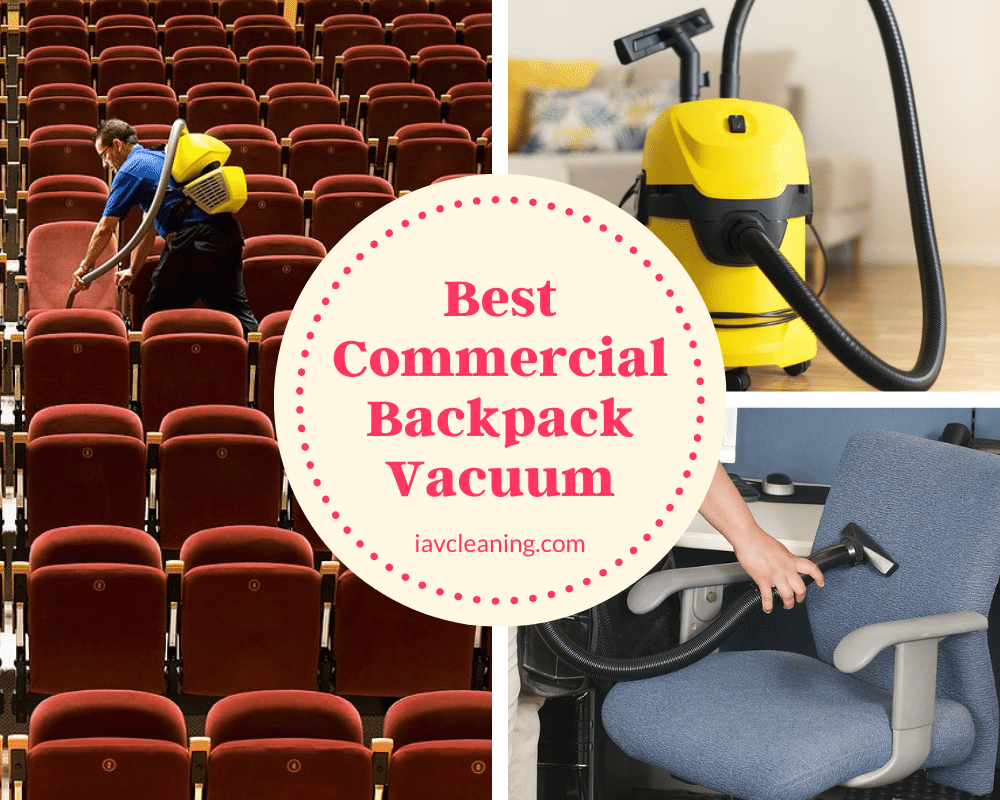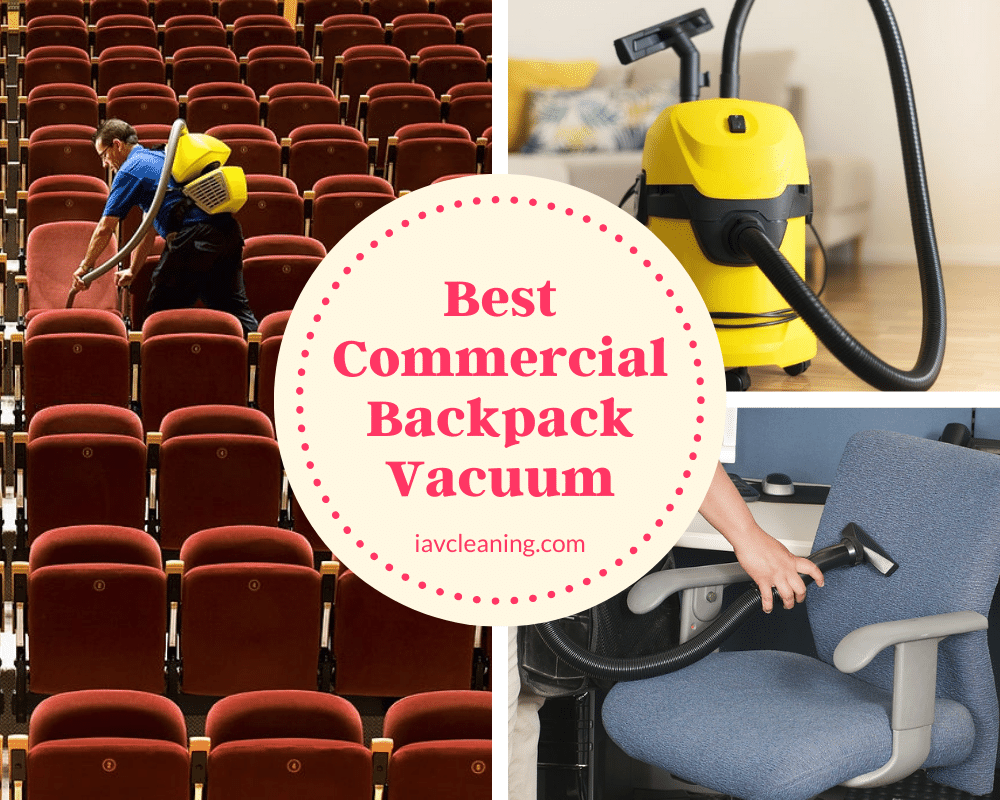 If you're planning to get into the business of cleaning establishment, a commercial-grade backpack vacuum can come in handy. Its innovative compact design is a staple in this line of work. Unlike upright vacuums, these portable products can be carried around on your back, leaving your hands free to work on other things.
There isn't a lot in the market, but we came up with a list so your search for the best commercial backpack vacuum can be narrowed down.
1. The VACBP1 HEPA Corded Backpack Vacuum by Atrix
This industrial grade vacuum cleaner from Atrix prizes its reliability, quality, and lasting product service to your home. It is ergonomically designed with an adjustable belt and shoulder straps for a snug body fit and firm back support.
It is an ideal companion for heavy-duty and extended periods of use since it is lightweight, weighing only 10.3 lbs, and packs an effective cleaning power of 1400 watts. It also comes with an 8 quart 4-level HEPA filtration system.
PROS:
One of the best things about this vacuum is that it can be used for both: it's suction and a blower.
For something both powerful and portable, it is actually priced affordably.
CONS:
The cord only extends up to 2 ft., so you will need to use an extension cord.
The switch isn't located at the nozzle so turning it on and off poses some degree of difficulty to the user.
2. The BP6S Comfort Pro Backpack Vacuum from Powr-Flite
A 12 lbs. product with a 4-stage HEPA filtration system and a LEED-certified rating, this backpack vacuum from Powr-Flite is commercial-grade. This is recommended to those who offer cleaning services to establishments for its quiet operation.
Homes with pets, and carpeted and hardwood floors can be thoroughly cleaned by this equipment, as it can effectively remove dirt stuck in the crevices. It also improves indoor air quality as well.
PROS:
There is no need for extra storage because the tool attachments fit conveniently on the vacuum straps.
Its 50 ft. cord allows freedom to clean more areas without the need to extend or transfer the power source.
CONS:
The vacuum is difficult to store when no longer in use.
Usage may prove cumbersome when in narrow areas or rooms with limited space.
3. The C2401Commercial Lightweight Backpack Vacuum by Hoover
Hoover vacuums are known to be effective in removing dust and grime from all kinds of surfaces. This commercial-grade backpack vacuum lives up to this reputation.
Its quiet operation makes it an ideal piece of cleaning equipment for any kind of establishment. The product's harness is also chiropractor-designed, to ensure minimal back and body strain. Its lightweight construction of 9.2 lbs can even be utilized even by people of smaller body build.
PROS:
It has a 3-wire 48 ft. long power cord that allows easier access to more cleaning area.
It comes with an effective filtration system that prevents allergens, air particle irritants, dust, and dander from being expelled back into the air.
CONS:
Although the vacuum itself is durable, many buyers complain of the straps easily breaking off.
Using it for smaller residential areas may seem bulky and will result in you bumping on stuff behind you.
4. The Super CoachVac Commercial Corded Backpack Vacuum Cleaner with HEPA Media Filtration from ProTeam
ProTeam is a prominent name that manufactures the best commercial backpack vacuum cleaners in the market. Their powerhouse product, Super CoachVac is made to tackle heavy-duty cleaning.
It comes with a powerful suction, a Xover multi-surface telescoping tool kit, and a 4-level HEPA high filtration unit. It is especially suggested for cleaning high-traffic places like campuses, halls, universities, etc.
PROS:
Its quiet operation makes it suitable for hospitality establishments.
Weighing only 11 lbs. and designed as a mountaineering-style backpack, it reduces strain for the user.
CONS:
Compared to other vacuums, it's high-quality also comes at a high cost.
Due to the physical bulkiness of the product, it is not recommended for residential use.
5. The Super QuarterVac Commercial Corded Backpack Vacuum Cleaner with HEPA Media from ProTeam
Another hard hitter on the market is the Super QuarterVac from ProTeam that boasts 3x power and speed than the typical upright vacuum.
As it claims to handle the most demanding cleaning challenges, it is also one of the quietest commercial vacuums available. It is highly valued for its capacity to clean large places like community centers, event spaces, recreation halls, etc. With that, it was hailed by many to be the best commercial backpack vacuum cleaner in the market.
PROS:
It cleans more areas with an easy cord management system, a design to reduce fatigue and less cleaning time.
This model comes with more tool attachments to aid in removing grime from specific areas.
CONS:
All these high-quality features in an effective product come at a cost that may consider it an investment.
Some buyers commented on the difficulty of connecting and fitting some tool attachments.
To wrap things up, what will suit you best may not have to be the best commercial backpack vacuum in the market, but the one that can satisfy your needs at a considerable cost.
This type of cleaning equipment is an investment, so before deciding, do research first. Determine your needs and how you can achieve your goals.
We hope you find the vacuum that suits you as we did.
Good luck!
Recommended Reading: