If you buy an item via links on this page, we may earn a commission. Our editorial content is not influenced by commissions. Read the full disclosure.
Do you own a Shark vacuum and you have been wondering how to empty Shark vacuum? Well, this article gives you the simple steps for emptying your Shark vacuum every time the dust collector becomes full.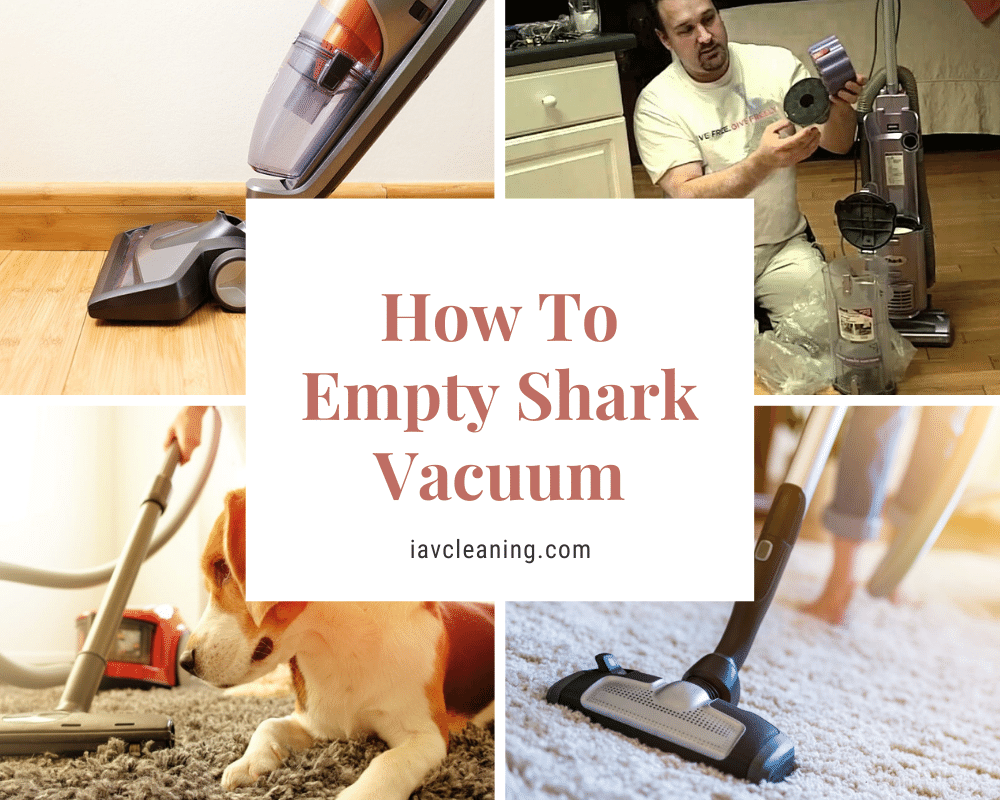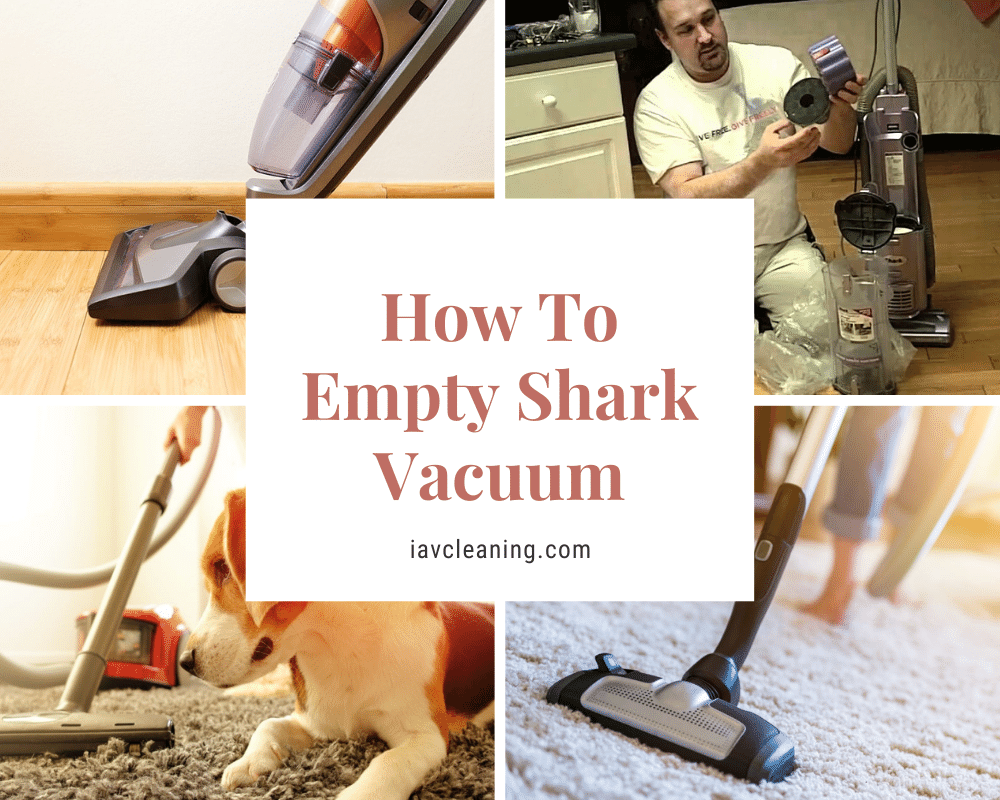 Living in a clean and mess-free environment will not only improve the quality of your life but also contribute to your overall well being. However, for most people, cleaning the house or office can be a tedious task. It is no wonder that homeowners are investing in high-quality vacuum leaners like the Shark Vacuum cleaner.
Shark vacuums come with all useful features that will leave your house sparkling clean in no time. This handy cleaning tool is highly versatile and can be used on various surfaces. However, just like any other brand of vacuum, proper maintenance for your Shark model is very vital.
There is a need to empty your Shark model regularly to prevent clogging and loss of suction. Proper maintenance will ensure optimal performance and durability so that you can enjoy long years of dirt-free home.
Part of cleaning your Shark Vacuum involves emptying the dust container. You need to know how to empty the shark vacuum to prevent clogging. Below are some steps and tips on how to empty your Shark Vacuum.
Steps To Empty A Shark Vacuum
Here are some easy to follow steps on how to empty shark vacuum.
Step 1: Shut Off
The first step is to power off the vacuum and then disconnect it from the power source. If you are dealing with a cordless model, power it off and remove the batteries.
Step 2: Grasp The Handle
Once you have removed the vacuum from the power source, grab and pull up the handle located above the dust bin.
Step 3: Detach Dust Bin From The Unit
Locate the handle located at the front of the handle and press it using your thumb. Now pull the dust bin away from the Shark vacuum.
Step 4: Release Contents
Once you have detached the dust bin from the rest of the device, hold it over a trash can. Press the release button. It found close to the bottom to release the dirt and debris to the trash can. If you use the vacuum to collect pet hair, make sure that you take out any stuck fur before placing the dirt cup back in place.
Step 5: Return The Dust Collector
Press the bottom of the dust container with your hand to shut it and return it to your Shark vacuum machine.
How To Clean HEPA Filters
Some models Shark Vacuums feature a bag-less system, and the dirt is held in a plastic container. You, therefore, need to remove the box and clean up the filter system to prevent blockage. This process is simple and straightforward.
Remove the dirt container and empty its contents into the trash bin.
Remove the HEPA filter and gently tap it to eliminate any dirt or debris build-up.
Use clean water and neutral detergent to clean parts of the filter. You can also choose to use clean water only. Then rinse the screen until they are spotless.
Allow the HEPA filter to dry out completely before placing it back to the dirt container. HEPA filters take a lot of time to dry out compared to plastic filters.
Take back the dirt collector back to the Shark Vacuum.
Why You Should Empty Your Shark Vacuum
There are numerous reasons why you should empty the dirt container in your Shark vacuum, one of them being for optimal performance. Of course, when the dirt container is full of debris, your vacuum will lose suction. This is because debris and dirt build-up is likely to clog the air-flow. This will result in a less-powerful suction.
Also, by emptying your Shark Vacuum, you are protecting the motor so that it delivers optimal performance. When the airflow weakens due to debris build-up, the engine will be forced to work harder to give more power. This then leads to overheating, which can damage the motor ultimately.
Therefore, emptying your Shark Vacuum should be part of your regular maintenance schedule if you want to use the machine for many more years.
How To Know That Your Shark Vacuum Needs Emptying
If you are wondering how you can detect that your vacuum needs cleaning, here are some helpful signs.
Weakened Suction Power
If you notice that your Shark vacuum cleaner is losing its suction power, then its times for clean up. As indicated above, loss of suction power can be as a result of clogged airflow. The suction is also likely to weaken when there is a build-up of debris on the rotating brush.
Change In Sound
This is another prime indicator that shows you need to empty your vacuum. Therefore, it is essential to pay attention to the sound when operating the machine and be quick to detect any change.
Odor
If you find that the vacuum is emitting an unpleasant scent, it is time to do some cleanup. Bad smell can emanate from the build-up of dirt, debris, and dust. Other times, the vacuum can emit bad odors when it loses suction.
Conclusion
A vacuum that doesn't perform properly can be very frustrating. For your Shark Vacuum to meet your cleaning needs, you need to ensure that you empty the dirt collector time and again. The steps above will guide you on the best way to leave your Shark vacuum to prevent it from losing suction or becoming clogged. 
Recommended Reading: